News
Aperol Spritz
by XuCharles on Apr 25, 2023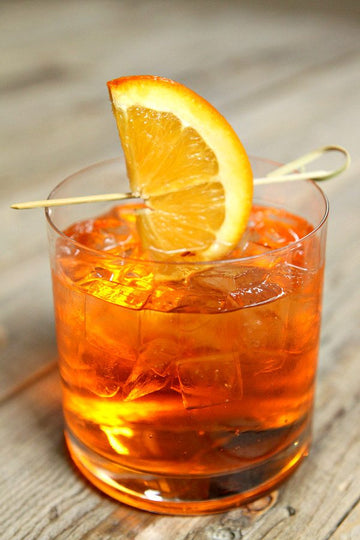 Background:

 
The Aperol Spritz, also known as the Spritz Veneziano, is an Italian classic that has an iconic bitter-sweetness that comes from the apéritif from which the drink gets its name: Aperol. It's a bright red liqueur that is made with  flavoral, herbal ingredients that has a distinct taste that might remind you of burnt orange and tart rhubarb. After hearing those flavor notes it is probably immediately obvious why, when paired with prosecco and a bit of soda water, it makes an amazing cocktail to drink in the warmer months.
Ingredient:
2 oz. Aperol
3 oz. prosecco
1 splash of soda water (about 1 oz)
Ice
Orange slice, for garnish
Steps:
Step 1Fill a wine glass with ice and let chill for 30 seconds. Pour in Aperol, Prosecco and soda water. Give it a few stirs to combine then garnish with an orange.
Conclusion:
Cocktails are best enjoyed right after making and do not work as a make-ahead drink because the soda will go flat. 
If you tried this classic cocktail, let us know how it came out in the comments below!
Thank you for visiting Hooloo Distill. Don't forget to check out our
shop for any supplies or equipment you may need for any future distillations.
Encounter Hooloo, Enjoy distillation life.