News
Aqua Velva
by XuCharles on Jul 10, 2023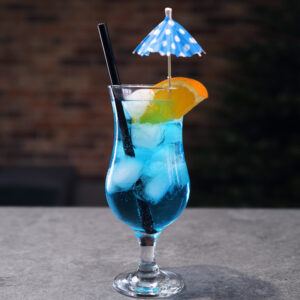 Background:
Aqua Velva is a classic and iconic aftershave with a rich history dating back to the early 20th century. Known for its invigorating and refreshing qualities, it has been a staple in men's grooming routines for decades. The distinctive blue color and distinctive fragrance evoke a sense of nostalgia and timeless masculinity, making it a beloved choice among gentlemen seeking a traditional and sophisticated grooming experience.
Ingredient:
2 oz vodka
1 oz blue curaçao liqueur
1/2 oz lime juice
Splash of club soda
Ice
Steps:
In a cocktail shaker, combine vodka, blue curaçao liqueur, and lime juice.
Fill the shaker with ice and shake vigorously for about 10 seconds to chill the mixture.
Strain the cocktail into a chilled glass filled with ice.
Top it off with a splash of club soda to add a refreshing fizz.
Stir gently to combine the ingredients.
Garnish with a lime twist or a cherry, if desired.
Enjoy the invigorating and vibrant Aqua Velva cocktail!
Conclusion:
You know what they say: It's always Happy Hour somewhere. Whether you're perfecting your favorite at-home cocktail, enjoying brunch with friends, or throwing the ultimate summer party, this recipe are here to give you all the insights you need. Cheers! Don't forget to check out our shop for any supplies or equipment you may need for any future distillations.Encounter Hooloo, Enjoy distillation life.