News
Baileys Irish Cream
by XuCharles on Mar 29, 2023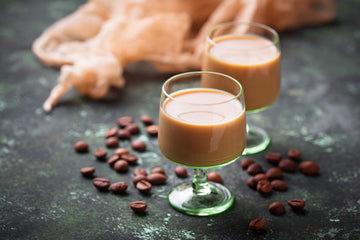 Baileys Irish Cream is a deliciously creamy liqueur that has been enjoyed by people all over the world since it was first introduced in 1974. This rich and velvety drink has become a staple of many households, and is perfect for sipping on its own, adding to coffee or hot chocolate, or using in a variety of delicious cocktail recipes.
Ingredients:
1 cup heavy cream
14 ounces sweetened condensed milk
1 1/4 cups Irish whiskey
2 tablespoons chocolate syrup
1 teaspoon vanilla extract
1 teaspoon instant coffee
Tools:
Mixing bowl
Whisk
Measuring cups and spoons
Blender
Airtight container
Directions:
In a large mixing bowl, whisk together the heavy cream, sweetened condensed milk, Irish whiskey, chocolate syrup, vanilla extract, and instant coffee.

Pour the mixture into a blender and blend on high speed until smooth and creamy.

Transfer the mixture into an airtight container and store in the refrigerator for at least two hours or overnight.

Serve chilled and enjoy as is or mixed into your favorite coffee or hot chocolate.
Notes:
Baileys can be stored in the refrigerator for up to 2 months.
Shake well before using as separation may occur.
For an extra creamy texture, try using a frother to mix the Baileys with your coffee or hot chocolate.
Summary:
Baileys Irish Cream is a deliciously creamy and versatile liqueur that can be enjoyed in a variety of ways. With just a few simple ingredients and tools, you can easily make your own Baileys at home to enjoy or to give as a thoughtful gift. Whether you're sipping it on its own, mixing it into your coffee or hot chocolate, or using it in a variety of cocktail recipes, Baileys is sure to impress.