News
Bees Knees
by XuCharles on Jul 03, 2023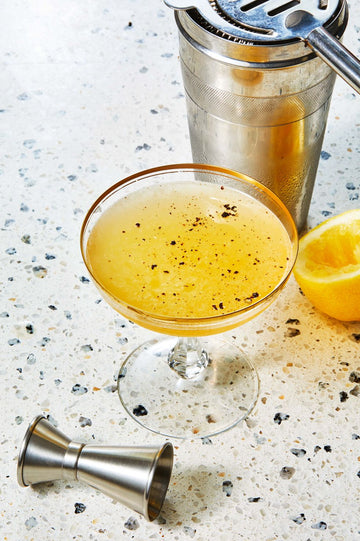 Background:
The Bees Knees is a classic Prohibition-era cocktail that has stood the test of time. Its name derives from the phrase "the bee's knees," which was slang for "the best" back in the 1920s. This cocktail features the perfect blend of sweet, tangy, and floral flavors, combining gin, honey, and lemon juice. It's a refreshing and delightful drink that captures the essence of the Roaring Twenties.
Ingredient:
2 oz gin
3/4 oz fresh lemon juice
3/4 oz honey syrup (equal parts honey and water)
Ice
Steps:
In a shaker, combine gin, lemon juice, and honey syrup.
Fill the shaker with ice and shake vigorously for about 10-15 seconds.
Strain the cocktail into a chilled glass.
Garnish with a lemon twist or a sprig of fresh thyme, if desired.
Sip and savor the delightful flavors of the Bees Knees!
Conclusion:
You know what they say: It's always Happy Hour somewhere. Whether you're perfecting your favorite at-home cocktail, enjoying brunch with friends, or throwing the ultimate summer party, this recipe are here to give you all the insights you need. Cheers! Don't forget to check out our shop for any supplies or equipment you may need for any future distillations.Encounter Hooloo, Enjoy distillation life.