News
Bijou cocktail
by XuCharles on Sep 16, 2023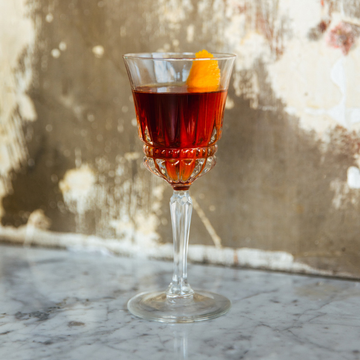 Background:
The Bijou cocktail is a classic drink that dates back to the late 19th century. Its name, "Bijou," means "jewel" in French, and this cocktail is indeed a gem in the world of mixology. It's known for its rich and vibrant colors, which are reminiscent of precious gems. The combination of gin, sweet vermouth, and green Chartreuse creates a harmonious blend of flavors that's both sophisticated and balanced.
Ingredient:
1 1/2 oz gin
3/4 oz sweet vermouth
3/4 oz green Chartreuse
1 dash of orange bitters
Lemon twist, for garnish
Steps:
Fill a mixing glass with ice.
Add the gin, sweet vermouth, green Chartreuse, and a dash of orange bitters.
Stir well until the mixture is thoroughly chilled.
Strain the cocktail into a chilled cocktail glass.
Garnish with a twist of lemon.
Conclusion:
You know what they say: It's always Happy Hour somewhere. Whether you're perfecting your favorite at-home cocktail, enjoying brunch with friends, or throwing the ultimate summer party, this recipe are here to give you all the insights you need. Cheers! Don't forget to check out our shop for any supplies or equipment you may need for any future distillations.Encounter Hooloo, Enjoy distillation life.