News
Black Russian Cocktail
by XuCharles on Apr 19, 2023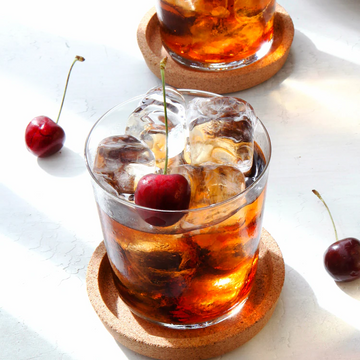 Background:
The Black Russian was created in Brussels in the 1940s by a Belgian hotel bartender for the American ambassador to Luxembourg. Its name comes from the Russian spirit—vodka—and the color the coffee liqueur gives the drink.
 Ingredient:
Ice
2 oz. vodka
1 oz. Kahlúa or coffee liqueur
Orange slice, Maraschino cherry, and/or orange bitters, for serving (optional)
Steps:
Step 1Fill a large measuring glass with ice. Add vodka and Kahlúa and stir with a bar spoon or another long-handled spoon until mixture is chilled, about 30 seconds.
Step 2Strain into an ice-filled rocks glass. Garnish with an orange slice, cherry, and/or bitters (if using).
Conclusion:
Cocktails are best enjoyed right after making and do not work as a make-ahead drink because the soda will go flat. 
Made this? Let us know what you thought in the comments below!
Thank you for visiting Hooloo Distill. Don't forget to check out our
shop for any supplies or equipment you may need for any future distillations.
Encounter Hooloo, Enjoy distillation life.