News
Chocolate Martini
by XuCharles on Apr 08, 2023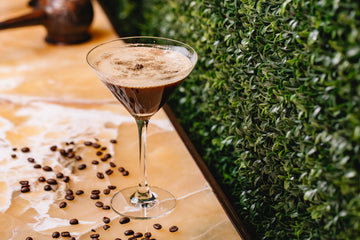 Background:
If your dream after-dinner combo is dessert + a sweet cocktail, then this chocolate martini will be your dream come true. Think of a rich chocolatey dessert and a boozy bev, all in one delicious sip. With chocolate syrup, chocolate liqueur and Baileys, this drink takes the vodka cocktail to a whole other level.
Ingredient:
2 tbsp. chocolate syrup, plus more for drizzling
4 oz. Baileys Irish Cream
4 oz. chocolate liqueur  
4 oz. Smirnoff vodka
Ice
shaved chocolate (optional)
Steps:
Step 1Pour chocolate syrup onto a shallow plate. Dip rim of martini glasses into chocolate syrup to coat rims. Drizzle the inside of each glass with chocolate syrup.
Step 2Combine Baileys, chocolate liqueur, and vodka in a large cocktail shaker. Fill with ice and shake until thoroughly chilled, with shaved chocolate. Serve.
Conclusion:
How should I garnish my martini?
We love topping ours with shaved chocolate or a pinch of cocoa powder, but feel free to get creative on the garnishes! Try adding a strawberry or a spring of mint, or even adding crushed Oreos to the rim! The more the better, we always say.
Made this? Let us know what you thought in the comments below!
Thank you for visiting Hooloo Distill. Don't forget to check out our
shop for any supplies or equipment you may need for any future distillations.
Encounter Hooloo, Enjoy distillation life.