News
Classic Paloma Cocktail
by XuCharles on Apr 08, 2023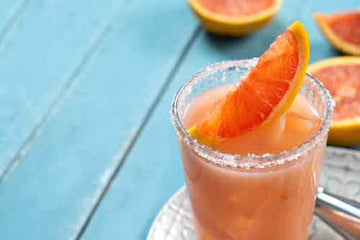 Background:
Though the margarita has become a staple of American bars, the margarita's pink-hued cousin, the Paloma, is heralded by many in Mexico as the better cocktail. It is beloved not just for its bittersweet, citrusy grapefruit flavor but also for its simplicity. Not counting ice, all you need is 4 ingredients: tequila, lime juice, salt and grapefruit soda. It's endlessly drinkable and the perfect addition to a spicy dish or a day at the beach.
Ingredient:
2 oz. tequila
1/2 lime, plus a wheel for garnish
Grapefruit soda
Kosher salt
Steps:
Step 1Pour salt into a small plate. Rim a Collins glass with lime then roll in salt, turning to coat. 
Step 2Fill glass with ice. Add tequila, juice of the lime, and a pinch of salt into the glass. Top with grapefruit soda and stir slightly with a bar spoon. 
Step 3Garnish with a lime wheel before serving.
Conclusion:
What if I can't find grapefruit soda?
You can easily sub in equal parts grapefruit juice and club soda. If you're missing some of the sweetness, add a couple bar spoons (about 2 teaspoons) of simple syrup.
Why a pinch of salt?
While it already has a salted rim, having that extra bit of salt in the drink itself helps to brighten the flavor of the grapefruit and lime.
Tried making this classic? Let us know how it went in the comments below!
Thank you for visiting Hooloo Distill. Don't forget to check out our
shop for any supplies or equipment you may need for any future distillations.
Encounter Hooloo, Enjoy distillation life.