News
Coquito
by XuCharles on Jun 22, 2023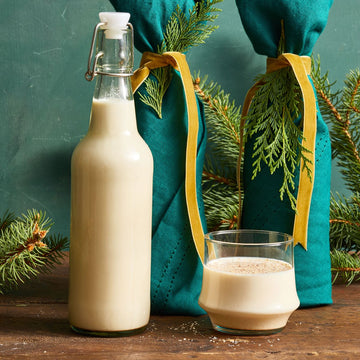 Background:
Coquito is a traditional Puerto Rican holiday drink that is often enjoyed during the Christmas season. It is similar to eggnog but with a tropical twist, as it features the flavors of coconut, rum, and spices. The word "coquito" translates to "little coconut" in Spanish, reflecting the prominent use of coconut milk in the recipe. Coquito is known for its creamy and rich texture, and it is often shared among family and friends as a festive and indulgent treat.
Ingredient:
1 can (14 ounces) sweetened condensed milk
1 can (12 ounces) evaporated milk
1 can (13.5 ounces) coconut milk
1 cup white rum
1 teaspoon vanilla extract
1/2 teaspoon ground cinnamon
1/4 teaspoon ground nutmeg
Optional: ground cinnamon or nutmeg for garnish
Steps:
In a blender, combine the sweetened condensed milk, evaporated milk, coconut milk, rum, vanilla extract, ground cinnamon, and ground nutmeg.
Blend on high speed until all the ingredients are well combined and the mixture is smooth.
Pour the coquito mixture into bottles or jars and refrigerate for at least 4 hours, or until chilled.
Before serving, shake the coquito well to remix any settled ingredients.
Pour the coquito into glasses and garnish with a sprinkle of ground cinnamon or nutmeg, if desired.Enjoy your delicious homemade coquito!
Conclusion:
You know what they say: It's always Happy Hour somewhere. Whether you're perfecting your favorite at-home cocktail, enjoying brunch with friends, or throwing the ultimate summer party, this recipe are here to give you all the insights you need. Cheers! Don't forget to check out our shop for any supplies or equipment you may need for any future distillations.Encounter Hooloo, Enjoy distillation life.