News
Cosmopolitan
by XuCharles on Jun 16, 2023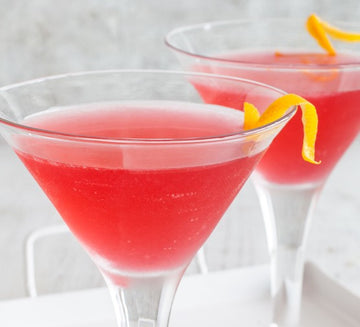 Background:
The Cosmopolitan is a pop culture icon that's become a modern classic for good reason: the cocktail is as eye-catching as it is delicious.Made with vodka, cranberry juice, triple sec, and a splash of lime juice, this cocktail offers a perfect balance of sweet and tart flavors. It is known for its vibrant pink hue and is often garnished with a twist of orange.
Ingredient:
2 ounces vodka
1 ounce cranberry juice
1 ounce triple sec
1/2 ounce freshly squeezed lime juice
Ice cubes
Steps:
Fill a cocktail shaker with ice cubes.
Add vodka, cranberry juice, triple sec, and lime juice to the shaker.
Shake vigorously for about 10 seconds to chill the ingredients.
Strain the mixture into a chilled martini glass.
Garnish with a twist of orange zest, if desired.
Serve and enjoy!
Conclusion:
You know what they say: It's always Happy Hour somewhere. Whether you're perfecting your favorite at-home cocktail, enjoying brunch with friends, or throwing the ultimate summer party, this recipe are here to give you all the insights you need. Cheers! Don't forget to check out our shop for any supplies or equipment you may need for any future distillations.Encounter Hooloo, Enjoy distillation life.