News
French 75
by XuCharles on May 02, 2023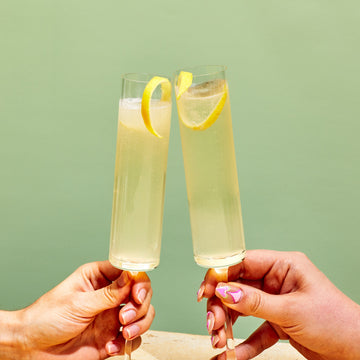 Background:

 
Want to make it in batches? Simply add the correct ratio of gin, lemon juice and simple syrup to a pitcher and chill in the fridge. Then, when it comes time for the big toast of the night, pour the gin mixture into everyones flutes and top with sparkling wine. A perfect party cocktail!
Ingredient:
1 1/2 oz gin
3/4 oz fresh lemon juice
1/2 oz simple syrup
2 oz chilled champagne or sparkling wine
Lemon twist for garnish
Steps:
In a shaker filled with ice, combine the gin, lemon juice, and simple syrup.
Shake well until chilled.
Strain the mixture into a champagne flute.
Top with chilled champagne or sparkling wine.
Garnish with a lemon twist.
Serve and enjoy your refreshing French 75 cocktail!
Conclusion:
Cocktails are best enjoyed right after making and do not work as a make-ahead drink because the soda will go flat. 
If you tried this classic cocktail, let us know how it came out in the comments below!
Thank you for visiting Hooloo Distill. Don't forget to check out our
shop for any supplies or equipment you may need for any future distillations.
Encounter Hooloo, Enjoy distillation life.