News
Giggle Juice
by XuCharles on Jun 09, 2023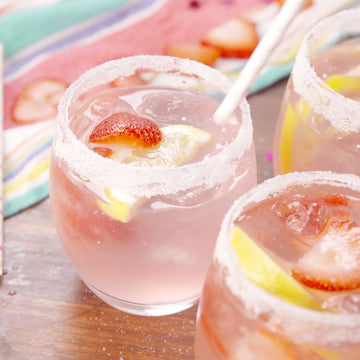 Background:
Giggle Juice is a vibrant and playful cocktail that is known for its fruity and fun flavors. This delightful libation combines the refreshing notes of pineapple juice, the smoothness of vodka, and the effervescence of sparkling wine. Sip on Giggle Juice and let the laughter flow as you indulge in this whimsical and delicious drink. It's the perfect choice for parties, celebrations, or simply brightening up any occasion.
Ingredient:
Lemon wedge, for rimming glasses
Sugar, for rimming glasses
1 (750-ml) bottle moscato
3 c. pink lemonade
1 can lemon-lime soda
1 c. vodka
2 c. sliced strawberries
1 lemon, sliced into half-moons
Ice
Steps:
Step 1
Rim glasses with lemon wedge and dip in sugar.
Step 2
In a large pitcher, stir together moscato, pink lemonade, soda, vodka, and fruit. Add ice and stir to combine.
Step 3
Divide among glasses and serve.
Conclusion:
You know what they say: It's always Happy Hour somewhere. Whether you're perfecting your favorite at-home cocktail, enjoying brunch with friends, or throwing the ultimate summer party, this recipe are here to give you all the insights you need. Cheers! Don't forget to check out our shop for any supplies or equipment you may need for any future distillations.Encounter Hooloo, Enjoy distillation life.