News
Gin Fizz Cocktail
by XuCharles on Jul 07, 2023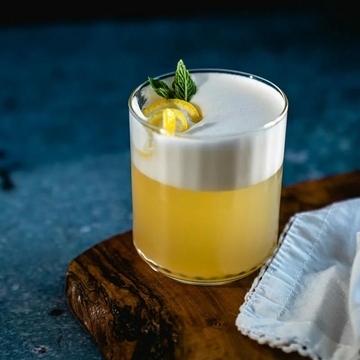 Background:
The Gin Fizz is a classic and refreshing cocktail that dates back to the late 19th century. This fizzy libation combines the botanical flavors of gin with the tangy sweetness of lemon juice and the frothy texture of egg white. It's a timeless favorite that perfectly balances citrusy and effervescent notes, making it an ideal choice for those seeking a light and revitalizing drink.
Ingredient:
2 oz gin
1 oz fresh lemon juice
1/2 oz simple syrup
1 egg white (optional)
Club soda
Ice
Steps:
In a cocktail shaker, combine gin, lemon juice, simple syrup, and egg white.
Shake vigorously without ice for about 10-15 seconds to emulsify the egg white (optional).
Add ice to the shaker and shake again for another 10 seconds to chill the mixture.
Strain the cocktail into a highball glass filled with ice.
Top it off with club soda, gently stirring to incorporate.
Garnish with a lemon twist or a cherry, if desired.
Sip and enjoy the delightful fizziness of the Gin Fizz!Conclusion:
You know what they say: It's always Happy Hour somewhere. Whether you're perfecting your favorite at-home cocktail, enjoying brunch with friends, or throwing the ultimate summer party, this recipe are here to give you all the insights you need. Cheers! Don't forget to check out our shop for any supplies or equipment you may need for any future distillations.Encounter Hooloo, Enjoy distillation life.