News
Ginger-Sage Rye Cocktail
by XuCharles on Jun 28, 2023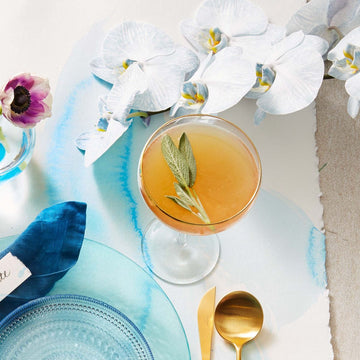 Background:
The Ginger-Sage Rye Cocktail is a unique and flavorful drink that combines the warmth of rye whiskey with the refreshing notes of ginger and aromatic sage. It offers a delightful balance of spicy, herbal, and citrusy flavors, making it a perfect choice for whiskey lovers seeking a twist on classic cocktails. The infusion of ginger and sage adds a layer of complexity and depth, elevating the overall drinking experience.
Ingredient:
2 oz rye whiskey
1 oz ginger liqueur
1 oz fresh lemon juice
1/2 oz simple syrup
4-5 sage leaves
Ice
Steps:
In a mixing glass, muddle the sage leaves gently to release their flavors.
Add rye whiskey, ginger liqueur, lemon juice, and simple syrup.
Fill the mixing glass with ice and stir well to combine the ingredients.
Strain the cocktail into a chilled glass filled with ice.
Garnish with a sage leaf or lemon twist, if desired.
Enjoy!
Conclusion:
You know what they say: It's always Happy Hour somewhere. Whether you're perfecting your favorite at-home cocktail, enjoying brunch with friends, or throwing the ultimate summer party, this recipe are here to give you all the insights you need. Cheers! Don't forget to check out our shop for any supplies or equipment you may need for any future distillations.Encounter Hooloo, Enjoy distillation life.