News
How to Make a Daiquiri Cocktail
by XuCharles on Mar 07, 2023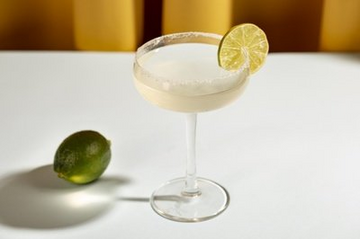 If you are a fan of classic cocktails, you have probably heard of the Daiquiri. This refreshing cocktail is a favorite among rum enthusiasts and cocktail lovers alike. The Daiquiri is a simple cocktail that is easy to make and requires only a few ingredients. In this guide, we will show you how to make a classic Daiquiri cocktail step by step.
Ingredients

Quantity

white rum

2 oz

freshly squeezed lime juice

1 oz

simple syrup

1/2 oz
Instructions:
Prepare your cocktail shaker by filling it with ice.

Add the white rum, freshly squeezed lime juice, and simple syrup to the shaker.

Shake vigorously for about 10-15 seconds until the mixture is well chilled.

Strain the mixture into a chilled cocktail glass.

Garnish with a slice of lime.
Tips:
For best results, use freshly squeezed lime juice.
Simple syrup can be made by combining equal parts sugar and water in a saucepan and heating until the sugar dissolves. Let it cool before using.
If you prefer a sweeter Daiquiri, add more simple syrup to taste.
Experiment with different types of rum to find your favorite flavor profile.
Conclusion:
The Daiquiri is a classic cocktail that has stood the test of time. With its simple ingredients and easy preparation, it is a perfect cocktail for any occasion. Whether you are a seasoned cocktail connoisseur or just getting started, the Daiquiri is a must-try cocktail that is sure to impress. So why not give it a try today?
Thank you for visiting Hooloo Distill, your one-stop-shop for all of your distilling needs. Don't forget to check out our shop for any supplies or equipment you may need for any future distillations.
Encounter Hooloo, Enjoy distillation life.
Let's know what you thought of this guide by leaving a comment.