News
How to Make a Perfect California Punch
by XuCharles on Mar 06, 2023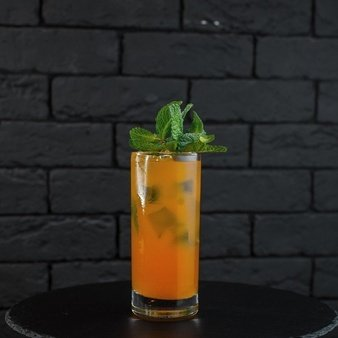 A Step-by-Step Guide
The California Punch, also known as the Martinez, is a classic cocktail that originated in San Francisco in the late 1800s. It's a perfect blend of sweet and dry, with just the right amount of bitterness to balance out the flavors. If you're a fan of gin and vermouth, then the California Punch is a must-try for your next cocktail night.
Ingredients

Quantity

gin

2 oz

sweet vermouth

1 oz

Maraschino liqueur

1 tsp

orange bitters

2 dashes

Lemon peel

for garnish
Instructions:
Fill a mixing glass with ice.

Add gin, sweet vermouth, Maraschino liqueur, and orange bitters.

Stir well until chilled, about 30 seconds.

Strain the mixture into a chilled cocktail glass.

Garnish with a twist of lemon peel.

Enjoy your perfectly crafted California Punch!
Tips for a Perfect California Punch:
Use high-quality gin and vermouth for the best flavor.
Stir the ingredients instead of shaking to avoid diluting the drink with ice.
Use a chilled cocktail glass to keep the drink at the perfect temperature.
Use a vegetable peeler to cut a thin strip of lemon peel for a beautiful garnish.
The California Punch is a timeless classic that never goes out of style. It's simple to make, yet complex in flavor, making it a crowd-pleaser for any occasion. Whether you're a seasoned cocktail enthusiast or a newcomer to the world of mixology, the California Punch is sure to become a staple in your drink repertoire.
Thank you for visiting Hooloo Distill, your one-stop-shop for all of your distilling needs. Don't forget to check out our shop for any supplies or equipment you may need for any future distillations.
Encounter Hooloo, Enjoy distillation life.
Let's know what you thought of this guide by leaving a comment.