News
Orange Crush Cocktail
by XuCharles on Apr 08, 2023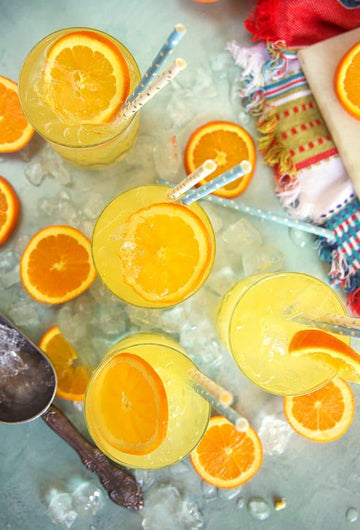 Background:
The orange crush cocktail gets its name from the fresh oranges that are "crushed" to yield all that sweet, sunshiny juice. But the citrus goodness doesn't stop there! This orange crush cocktail recipe triples—make that quadruples—down on the citrus flavor with orange-flavored vodka, orange-flavored liqueur and lemon-lime or orange soda.Anyway,this refreshing Orange Crush Cocktail is the perfect boozy beverage to wet your whistle this summer!
Ingredient:
4 oranges (to yield about 1 cup fresh juice)
4 oz. orange-flavored vodka
2 oz. triple sec or other orange-flavored liqueur
Lemon-lime or orange soda
Orange slices, for garnish
Steps:
1Cut the oranges in half. Juice the oranges to yield about 1 cup of orange juice. Strain the juice to remove any pulp, if you like.
2Add cubed or crushed ice to 2 pint glasses. Divide the vodka, triple sec, and orange juice evenly between the glasses. Top each drink with a splash of lemon-lime orange soda. Tuck an orange slice into each glass, if you like.
Conclusion:
Made this? Let us know what you thought in the comments below!
Thank you for visiting Hooloo Distill. Don't forget to check out our
shop for any supplies or equipment you may need for any future distillations.
Encounter Hooloo, Enjoy distillation life.