News
Rainbow Sangria
by XuCharles on Apr 15, 2023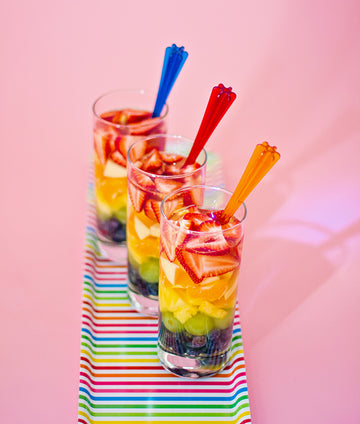 Background:
Layering fruit in the glasses makes for the prettiest sangria presentation. If you don't want to bother, add it to the pitcher — the sangria will still be pretty as hell. 
Ingredient:
1 1/2 bottles moscato, chilled
1/2 c. triple sec
Juice of 3 limes
1/4 c. granulated sugar
3 c. blackberries
3 c. blueberries
6 kiwis, peeled and sliced
2 c. diced pineapple
2 c. diced mango
2 c. halved strawberries
Steps:
Step 1In a large pitcher, stir together white wine, triple sec, lime juice, and sugar until combined.
Step 2In tall glasses, layer blackberries, blueberries, kiwis, pineapple, mango, and strawberries.
Step 3Pour wine mixture over fruit and serve. 
Conclusion:
Made this? Let us know what you thought in the comments below!
Thank you for visiting Hooloo Distill. Don't forget to check out our
shop for any supplies or equipment you may need for any future distillations.
Encounter Hooloo, Enjoy distillation life.