News
Ranch Water
by XuCharles on May 08, 2023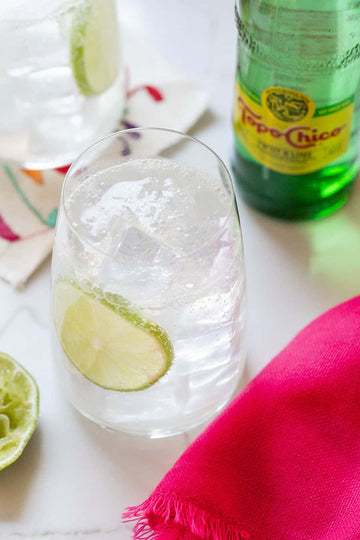 Background:

 
It's no surprise that this refreshing cocktail was born in often-sweltering Western Texas. A sort of effervescent, less-sweet version of a Margarita, only 3 ingredients are required for Ranch Water: tequila, lime juice, and seltzer. (Preferably Topo Chico; some claim it's not a real Ranch Water without it!) We like adding a splash of orange liqueur like Cointreau for a little added sweetness and citrus flavor, but it can be left out or substituted for ¼ ounce simple syrup. 
Serve these up on hot days with an extra wedge of lime for squeezing and the remaining seltzer to top it off as you drink. Summer heat doesn't stand a chance. 
Ingredient:
ice
2 oz. silver tequila
2 oz. freshly squeezed lime juice
1/2 oz. orange liqueur (optional)
Sparkling water (preferably Topo Chico)
Steps:
Step 1Fill a glass with ice. Add tequila, lime juice, and orange liqueur, if using. Stir, then top with sparkling water.
Step 2Serve garnished with a lime wedge.
Conclusion:
Cocktails are best enjoyed right after making and do not work as a make-ahead drink because the soda will go flat. 
If you tried this classic cocktail, let us know how it came out in the comments below!
Thank you for visiting Hooloo Distill. Don't forget to check out our
shop for any supplies or equipment you may need for any future distillations.
Encounter Hooloo, Enjoy distillation life.