News
Raspberry Highball
by XuCharles on Jul 19, 2023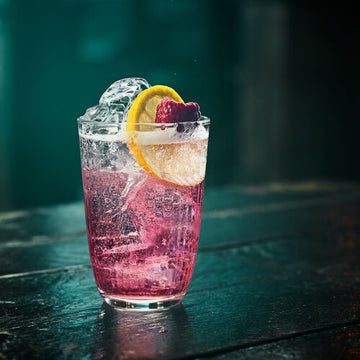 Background:
The Raspberry Highball is a delightful and refreshing cocktail perfect for warm summer days or any time you want a burst of fruity flavor. This vibrant drink incorporates raspberry vodka and liqueur, giving it a luscious and sweet taste with a hint of tartness.
Ingredient:
1 1/2 oz raspberry vodka
1/2 oz raspberry liqueur
4 oz lemonade
2 oz soda water
Fresh raspberries and lemon slices for garnish
Ice cubes
Steps:
In a tall glass, add ice cubes to fill about 2/3 of the glass.
Pour the raspberry vodka and raspberry liqueur over the ice.
Add the lemonade and give it a gentle stir to combine the flavors.
Top off the drink with soda water for a sparkling finish.
Garnish the Highball with fresh raspberries and lemon slices.
Optionally, you can add a sprig of mint for extra freshness.
Conclusion:
You know what they say: It's always Happy Hour somewhere. Whether you're perfecting your favorite at-home cocktail, enjoying brunch with friends, or throwing the ultimate summer party, this recipe are here to give you all the insights you need. Cheers! Don't forget to check out our shop for any supplies or equipment you may need for any future distillations.Encounter Hooloo, Enjoy distillation life.