News
Rhubarb gin
by XuCharles on Jul 31, 2023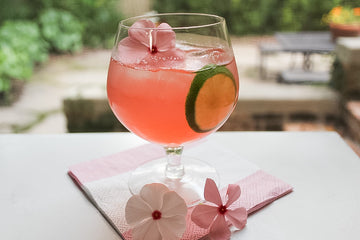 Background:
Rhubarb gin is a delightful and refreshing flavored gin that has gained popularity in recent years. It is a perfect combination of the tartness of rhubarb and the botanical flavors of gin. This infused gin can be enjoyed on its own over ice, mixed into cocktails, or even paired with tonic water for a unique twist on a classic G&T.
Ingredient:
500g fresh rhubarb, washed and chopped
70cl gin (a bottle)
100g caster sugar (adjust to taste)
1 vanilla pod (optional)
Steps:
In a clean glass jar or airtight container, add the chopped rhubarb and caster sugar.
If using vanilla, split the vanilla pod lengthwise and add it to the jar.
Pour the gin over the rhubarb and sugar, ensuring the rhubarb is fully submerged.
Seal the jar tightly and give it a gentle shake.
Place the jar in a cool, dark place for about 3-4 weeks, shaking it occasionally to help the flavors infuse.
After the infusion period, strain the mixture through a fine mesh sieve or cheesecloth to remove the rhubarb and vanilla pod (if used).
Pour the rhubarb-infused gin into a clean bottle and seal it for future use.
Enjoy your homemade rhubarb gin in your favorite cocktails or simply over ice with a splash of tonic water.
Conclusion:
You know what they say: It's always Happy Hour somewhere. Whether you're perfecting your favorite at-home cocktail, enjoying brunch with friends, or throwing the ultimate summer party, this recipe are here to give you all the insights you need. Cheers! Don't forget to check out our shop for any supplies or equipment you may need for any future distillations.Encounter Hooloo, Enjoy distillation life.