News
Sex On The Beach Cocktail
by XuCharles on May 29, 2023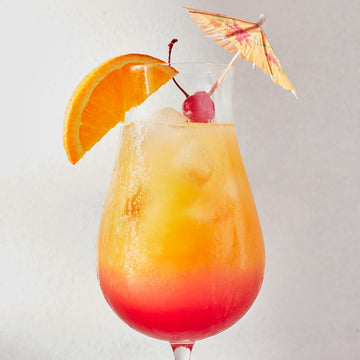 Background:
Sex On The Beach is a popular cocktail known for its fruity and tropical flavors. It is believed to have originated in the United States in the 1980s. The cocktail typically contains vodka, peach schnapps, orange juice, and cranberry juice, which give it a vibrant and refreshing taste. It is often garnished with a slice of orange or a cherry. Sex On The Beach is enjoyed worldwide and is a favorite choice for beachside vacations and summer parties.
Ingredient:
Ice
1 1/2 oz. vodka
1/2 oz. peach schnapps
2 oz. orange juice
2 oz. cranberry juice
Orange wedge and maraschino cherries, for serving
Steps:
Step 1Fill a glass with ice. Add vodka, peach schnapps, and orange juice and gently stir to combine. Pour cranberry juice over. 
Step 2Garnish with an orange wedge and cherries.
Conclusion:
Cocktails are best enjoyed right after making and do not work as a make-ahead drink because the soda will go flat. 
If you tried this classic cocktail, let us know how it came out in the comments below!
Thank you for visiting Hooloo Distill. Don't forget to check out our
shop for any supplies or equipment you may need for any future distillations.
Encounter Hooloo, Enjoy distillation life.