News
White Rabbit Cocktail
by XuCharles on Aug 17, 2023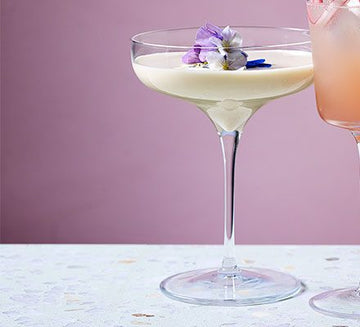 Background:
The White Rabbit cocktail takes its inspiration from the whimsical world of "Alice's Adventures in Wonderland" by Lewis Carroll. Just like the curious character it's named after, this cocktail invites you to embrace the unexpected and explore a mix of flavors that will leave your taste buds enchanted.
Ingredient:
2 oz white rum
1 oz coconut cream
1 oz pineapple juice
1/2 oz fresh lime juice
1/2 oz simple syrup
Ice
Pineapple slice and mint sprig, for garnish
Steps:
Fill a cocktail shaker with ice.
Pour in the white rum, coconut cream, pineapple juice, fresh lime juice, and simple syrup.
Shake well until the mixture is thoroughly chilled.
Strain the cocktail into a glass filled with fresh ice.
Garnish your creation with a slice of pineapple and a sprig of mint for a touch of wonder.
Conclusion:
You know what they say: It's always Happy Hour somewhere. Whether you're perfecting your favorite at-home cocktail, enjoying brunch with friends, or throwing the ultimate summer party, this recipe are here to give you all the insights you need. Cheers! Don't forget to check out our shop for any supplies or equipment you may need for any future distillations.Encounter Hooloo, Enjoy distillation life.