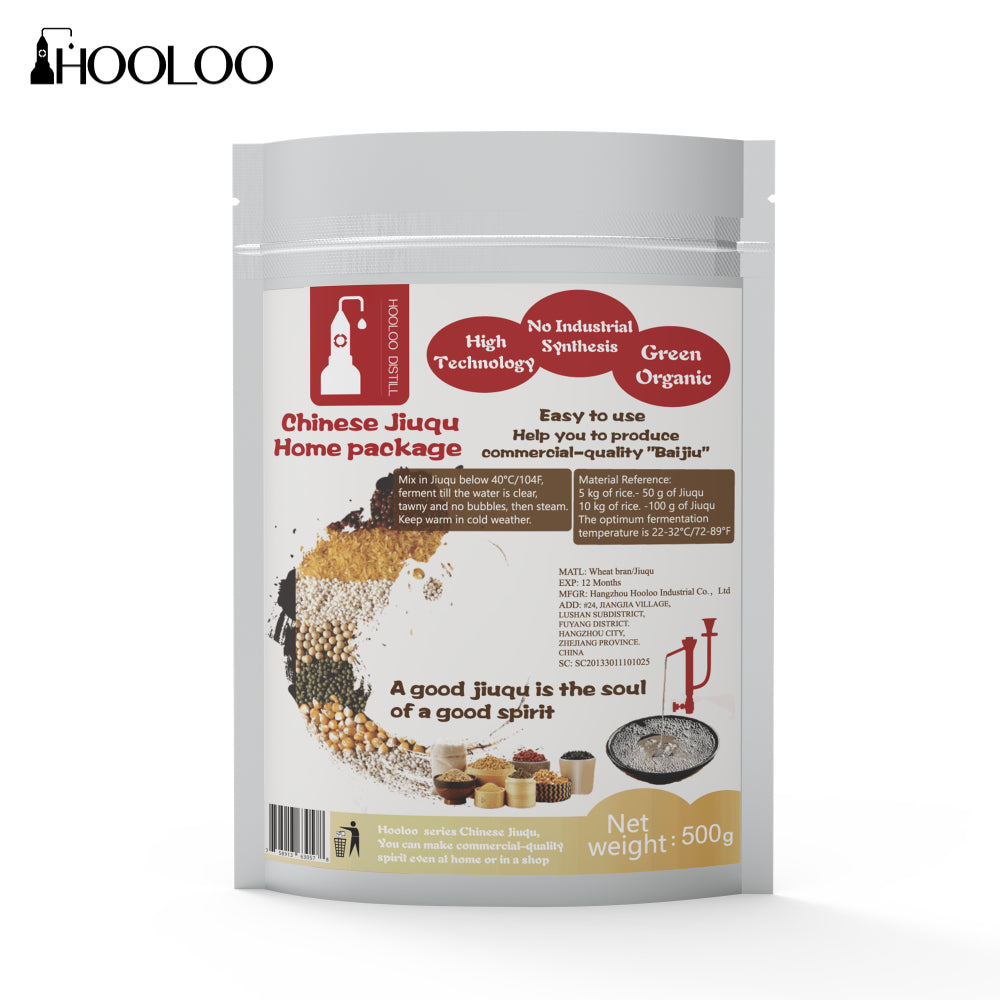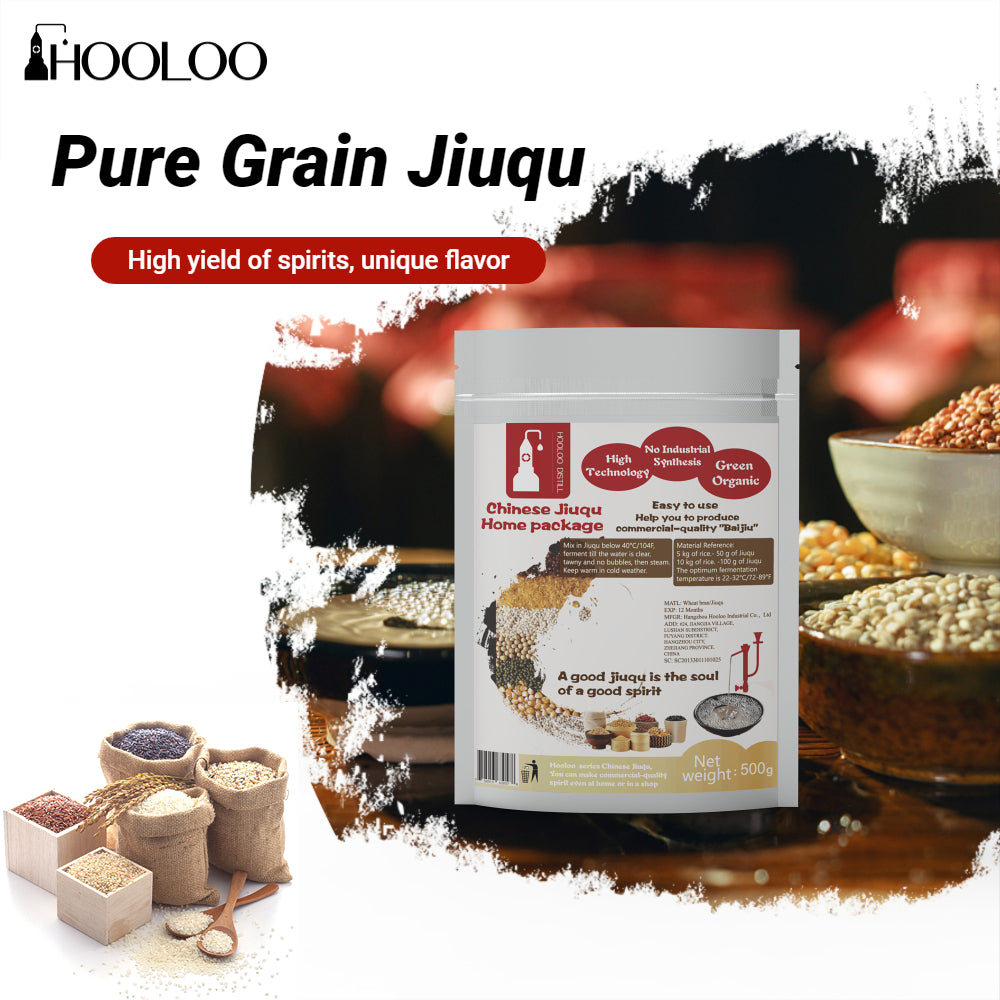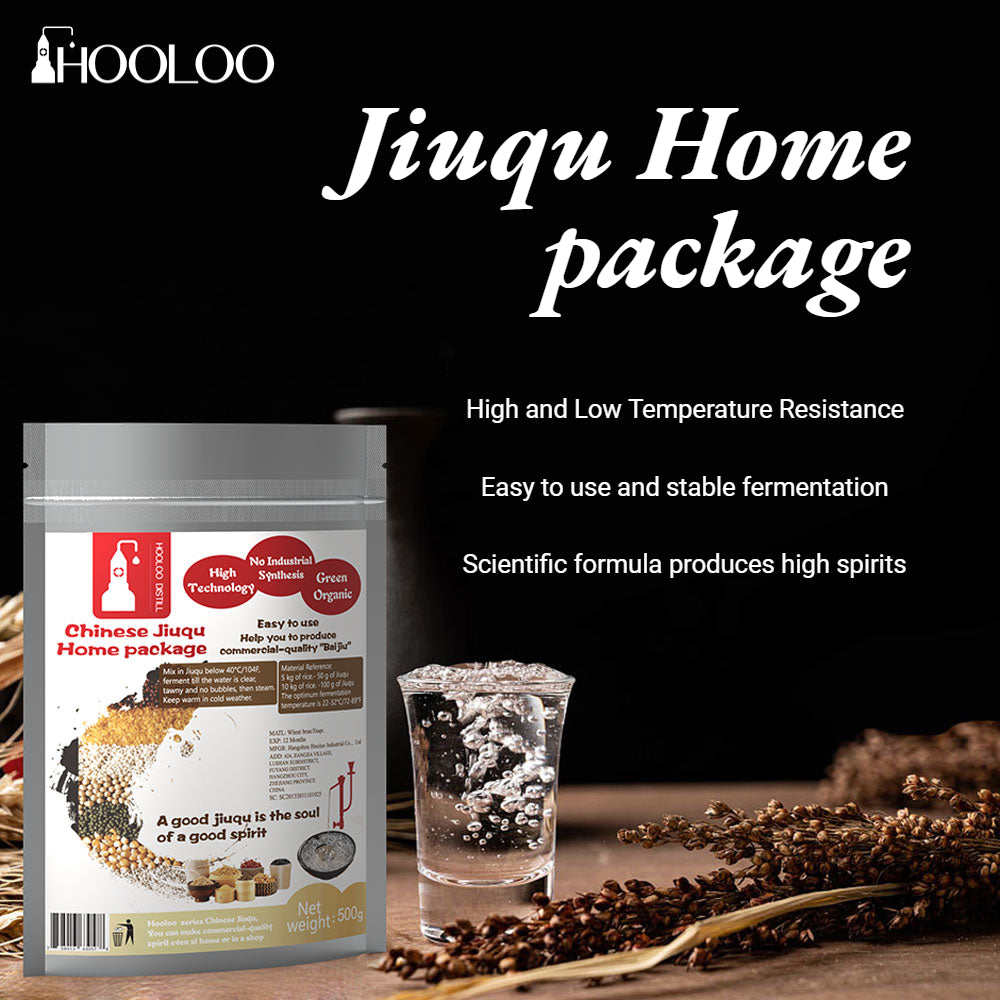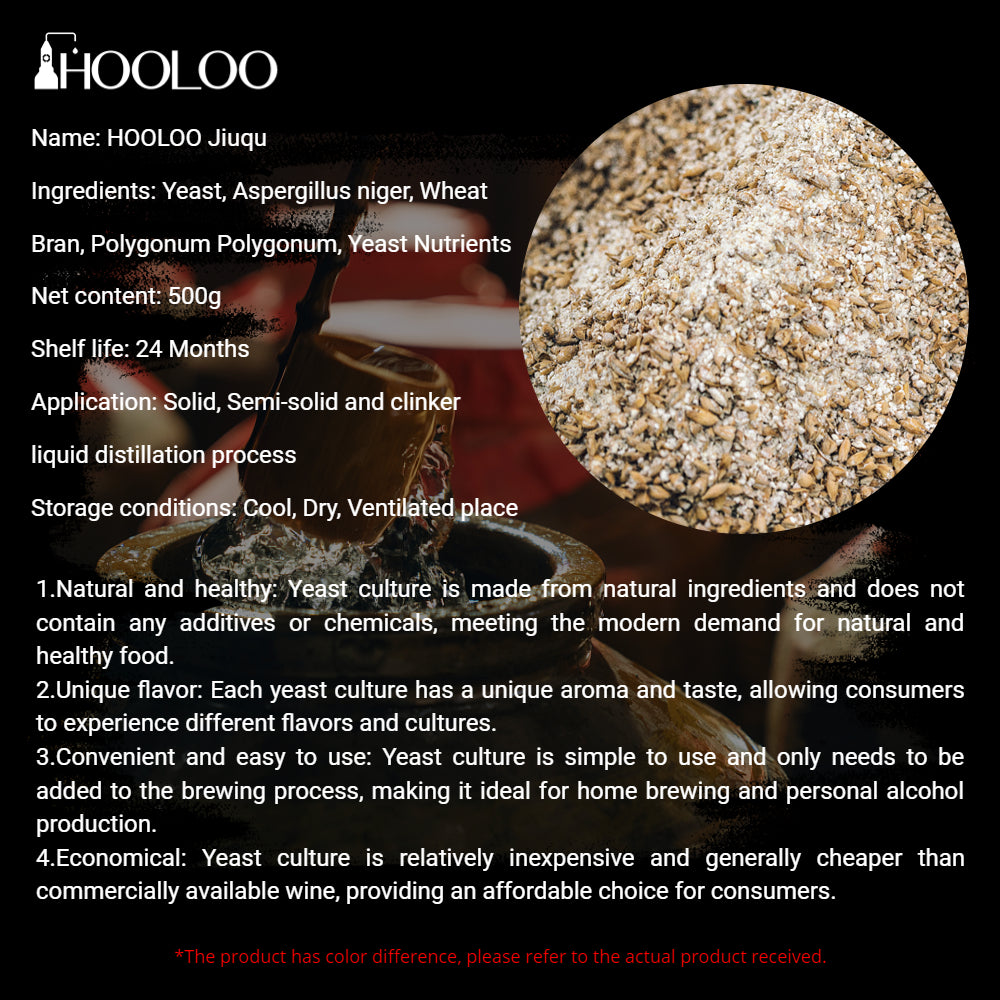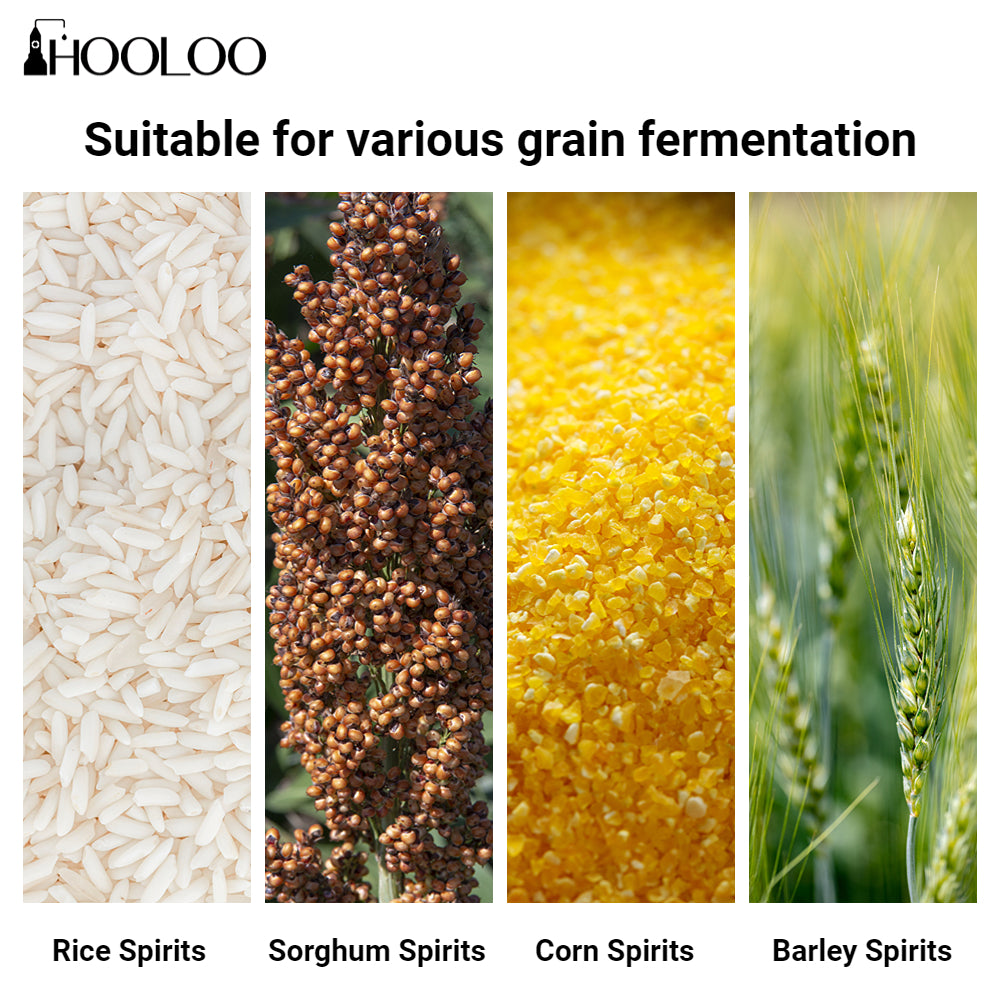 Chinese Jiuqu-Home Package
Sale price
$48.88 USD
Regular price
Product description
Shipping & Return
HOOLOO Chinese Spirits Jiuqu
HOOLOO China Jiuqu is mainly used to make the fermentation liquid of glutinous rice spirits, sorghum spirits, corn spirits, highland barley spirits and other Chinese spirits. It has the characteristics of high sugar tolerance, high alcohol content and super fermentation ability. Raw materials include yeast, Aspergillus niger, wheat bran, Polygonum japonica, yeast nutrient solution, etc. Suitable fermentation temperature: 20°C-30°C (maximum temperature resistance 38°C).
Encounter Hooloo and enjoy distilling!
Suitable for distillation

High sugar resistance

High alcohol resistance

Super fermenting ability
​



Step [1]

Take out the fermenter and add raw material or clinker, purified water, Jiuqu. It is recommended to use one kind of grain for fermentation of raw meal. The clinker should be cooked dry and cooked. If the bottom is burnt, do not add it to the fermentation. This is the source of bitterness in the fermentation. If you choose unhulled sorghum or corn with shells, you need to cook them off.(Steam the clinker before adding Jiuqu according to Step 2)

Step [2]

The raw material can be directly stirred until it is evenly mixed. For the clinker, first lower the temperature to below 40°C, then add grain and 30°C water into the fermenter and stir evenly, measure the temperature with a food-grade thermometer and cool down, then add Jiuqu and stir until uniform.

Step [3]

Saccharification and fermentation, the saccharification is left to stand for 48 hours, and the fermentation starts after the saccharification is completed.Seal the fermenter, plug in the one-way valve, and fill the one-way valve with half of the water.And control the temperature at 20-30°C.

Step [4]

After the fermentation is completed, the fermented materials and fermentation liquid are introduced into the still, and the distillation starts after the still is assembled.

Step [5]

Start the distiller to start distillation. The distillation process takes about 2-3 hours, and the actual situation shall prevail. (If you have purchased a HOOLOO distiller, we will provide a distiller instruction manual.)

Step [6]

After the distillation is completed, keep the spirit liquid well, put it into oak barrels or bottle it directly, and cellar for more than 2 years, then the mellow and authentic delicious spirit will be produced.The longer the cellaring time, the more fully the esterification reaction in the spirits, the more methanol will be developed, and the better the taste of the spirits will be.






Specifications

Model: Chinese Spirit Jiuqu

Country of Origin: China

Material: Yeast, Aspergillus niger, Wheat Bran, Polygonum, Yeast Nutrients

Net content: 1LB (454g)

Storage method: refrigerated at room temperature

Packing method: sealed bag

Applicable to: glutinous rice spirits, sorghum spirits, corn spirits, highland barley spirits

Size: 18*26*6cm