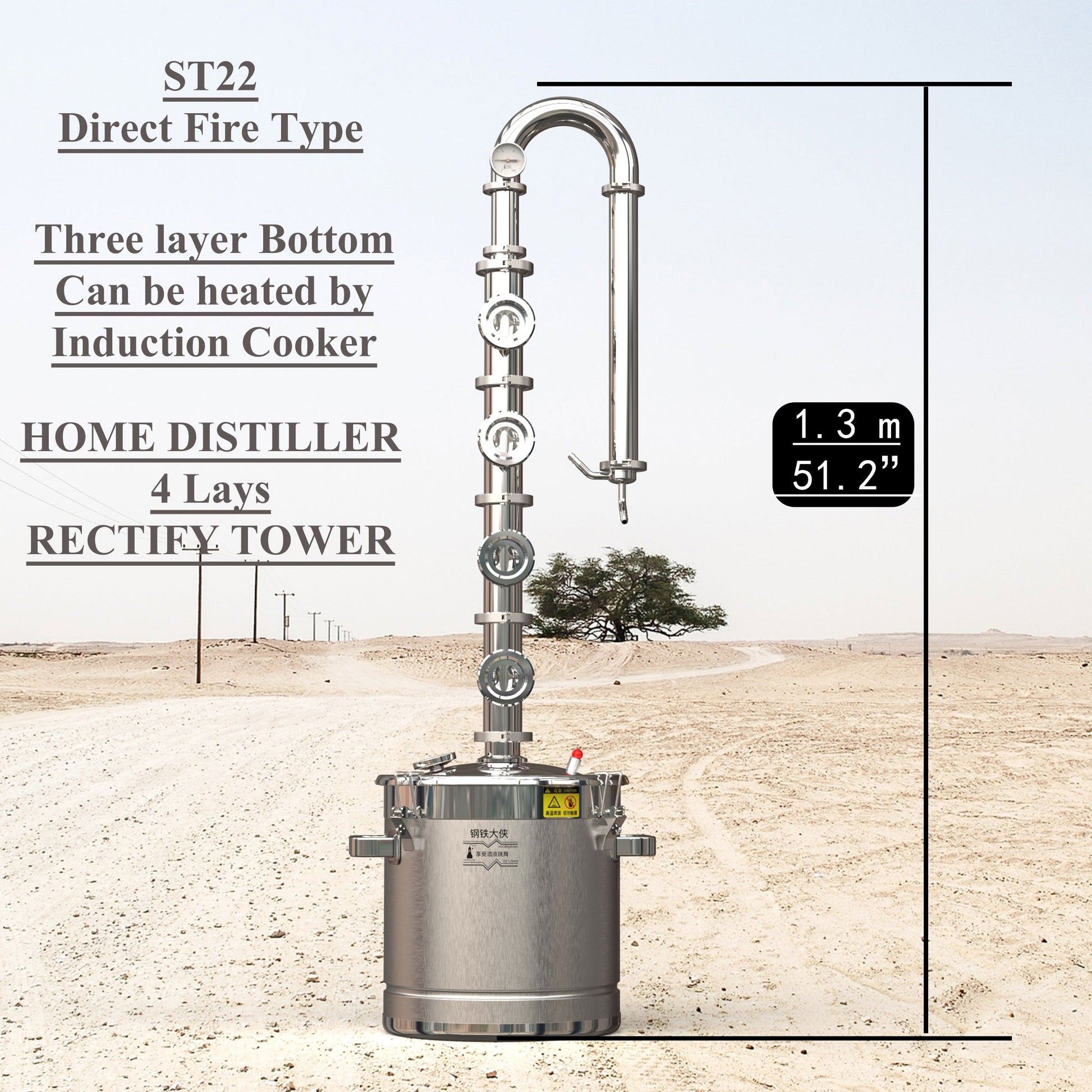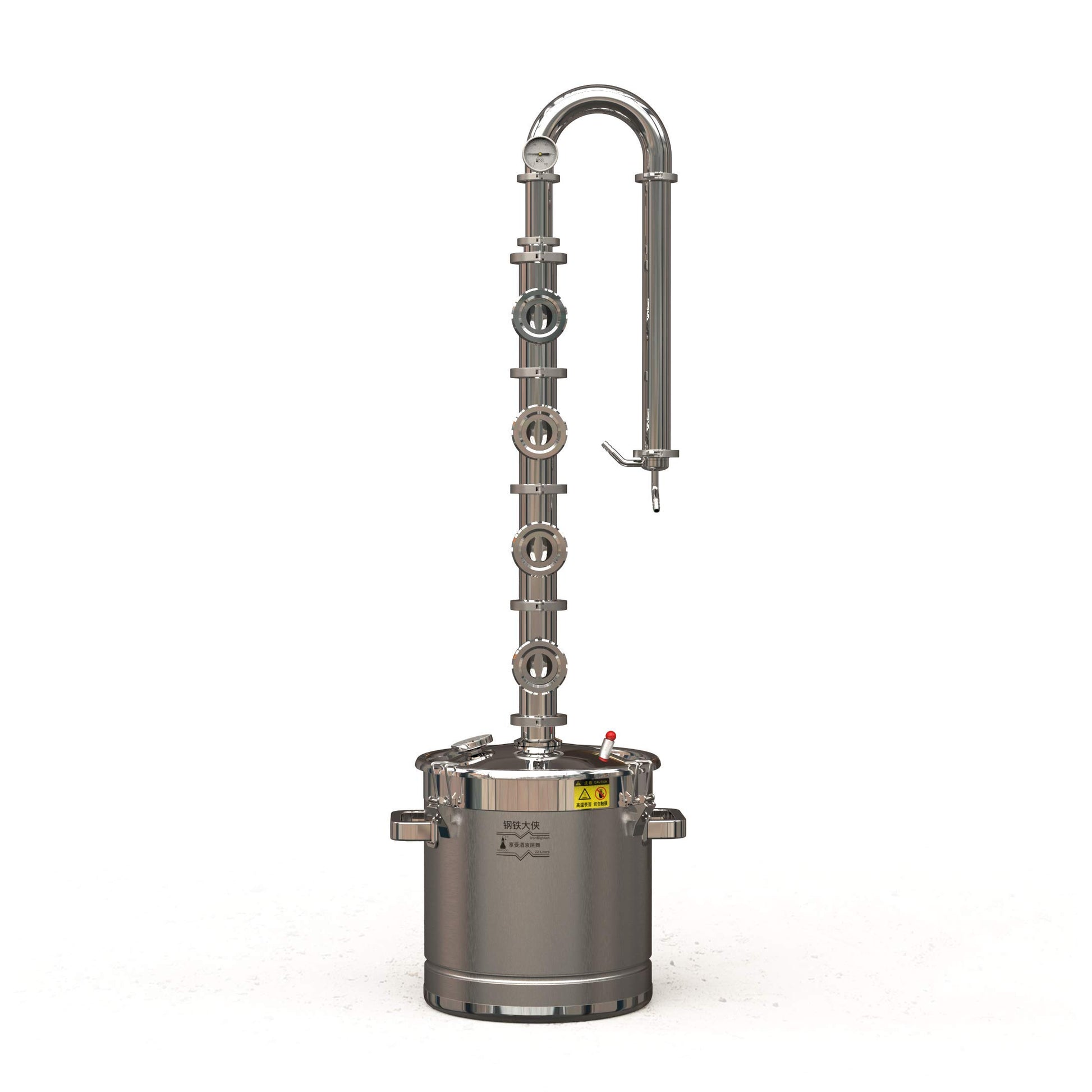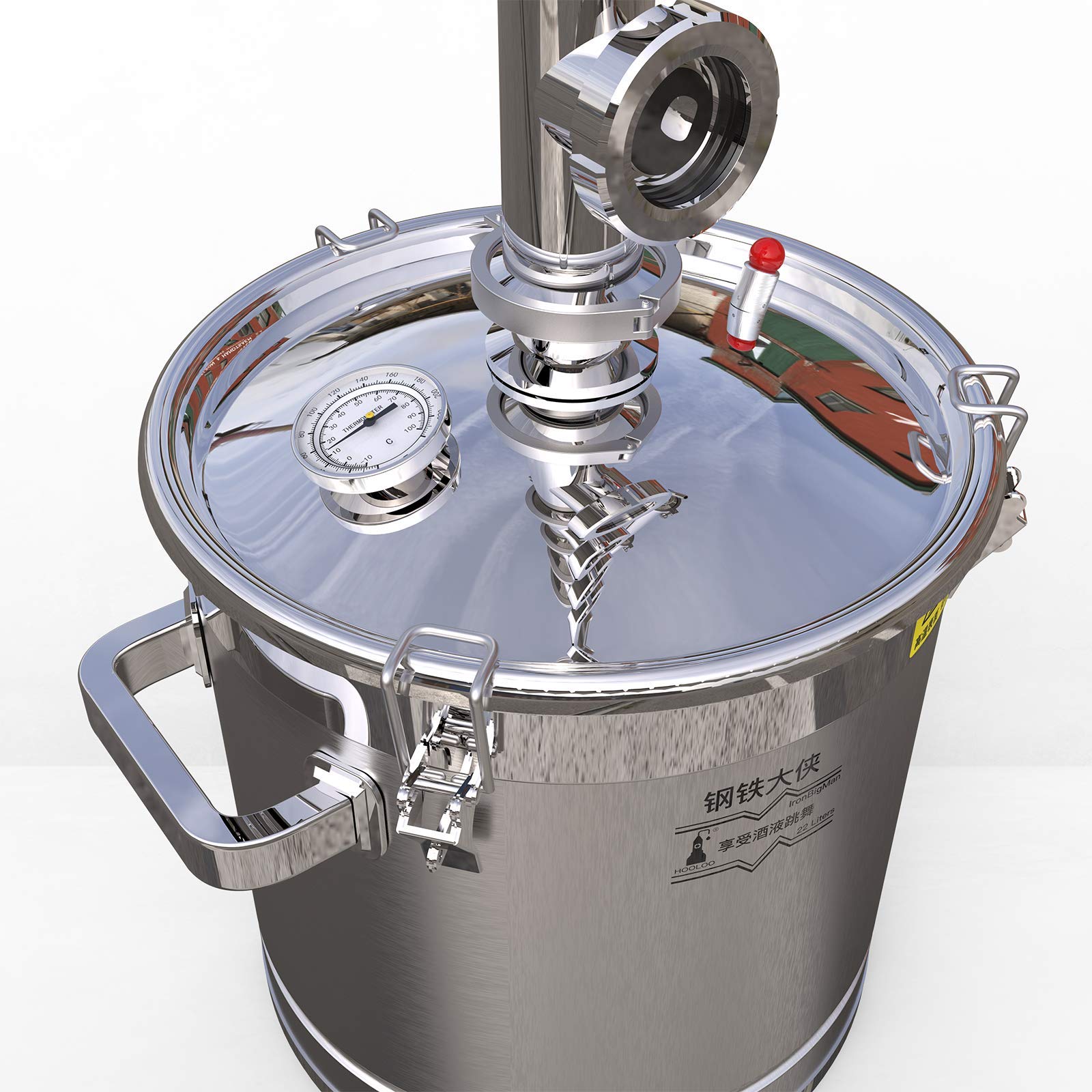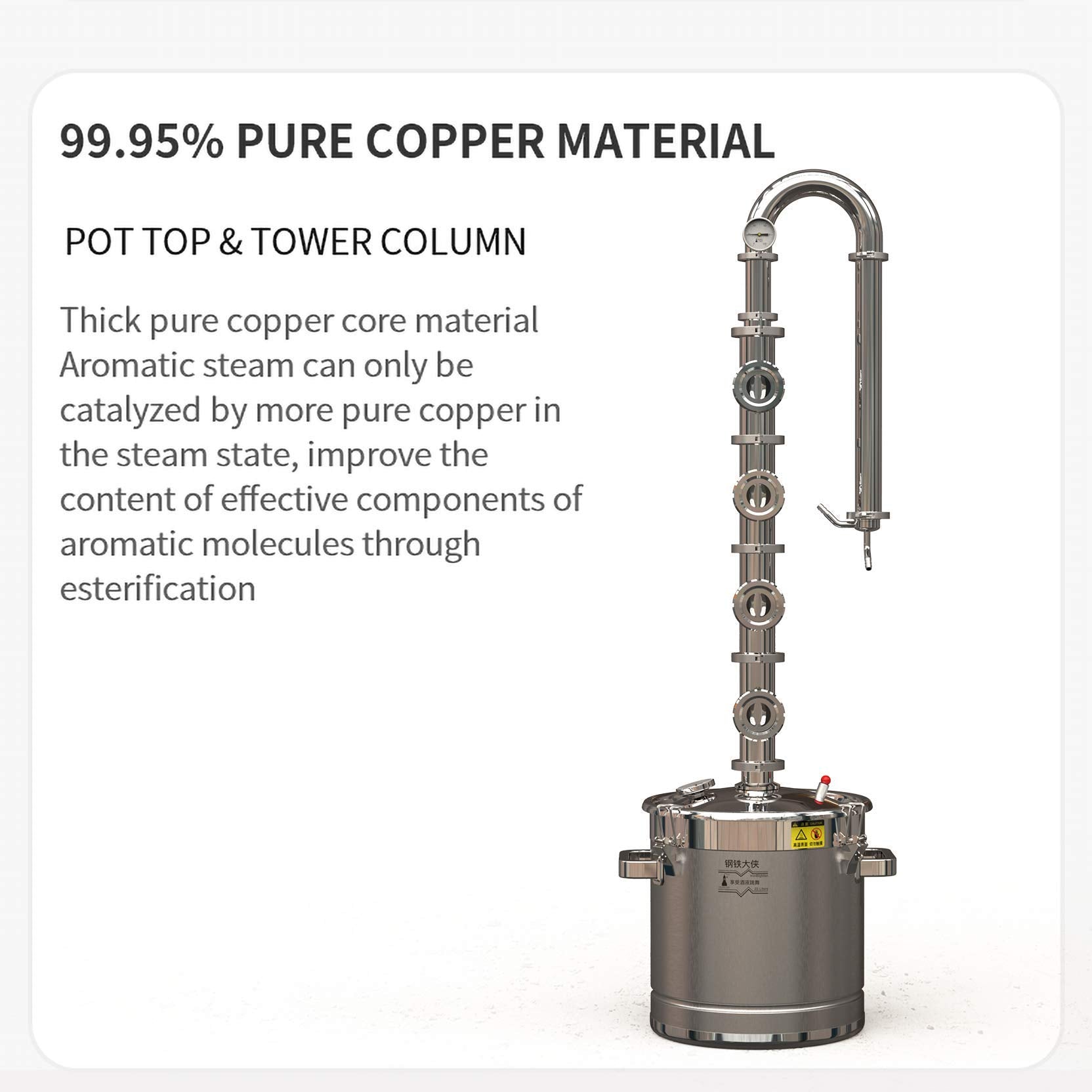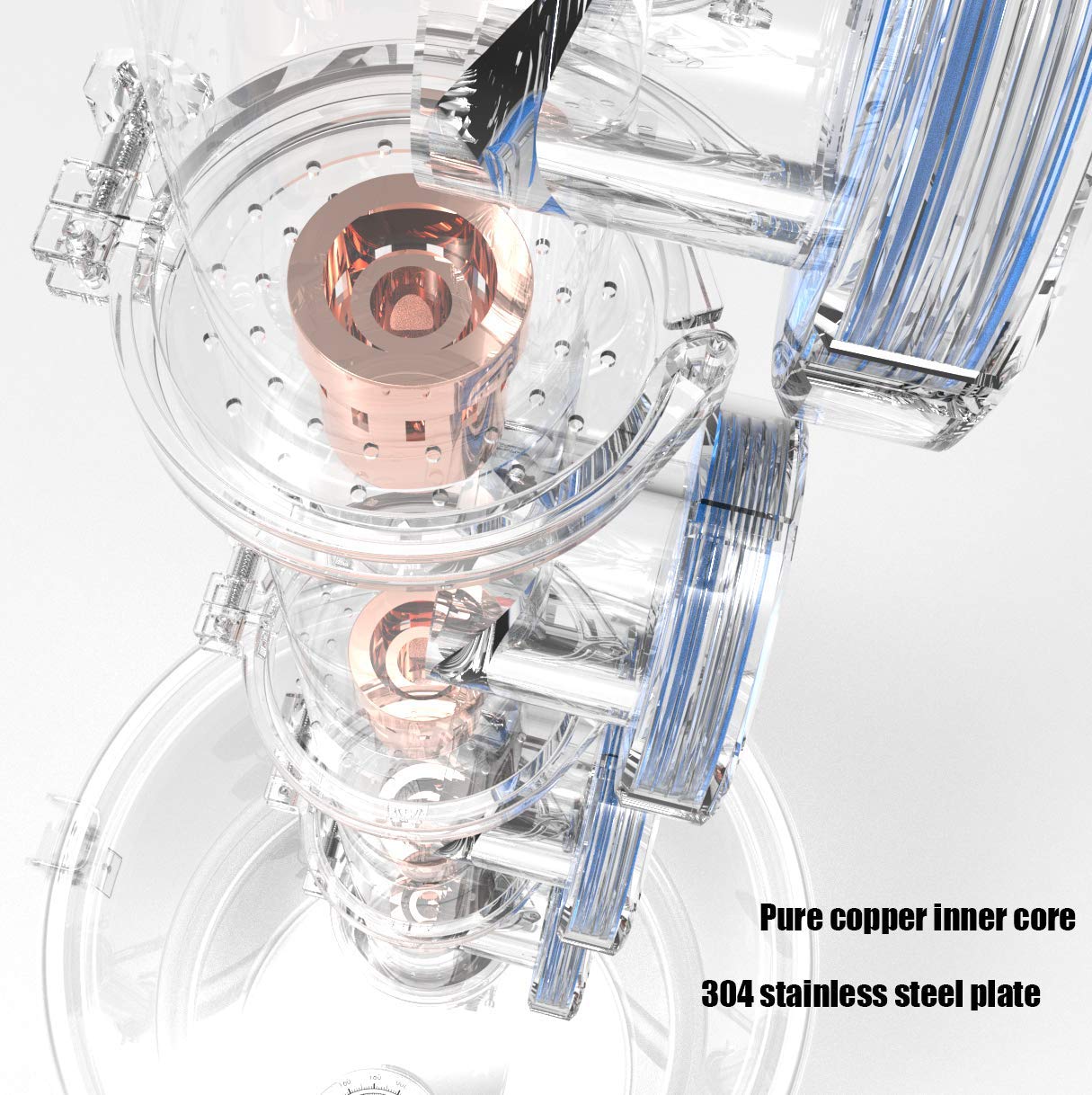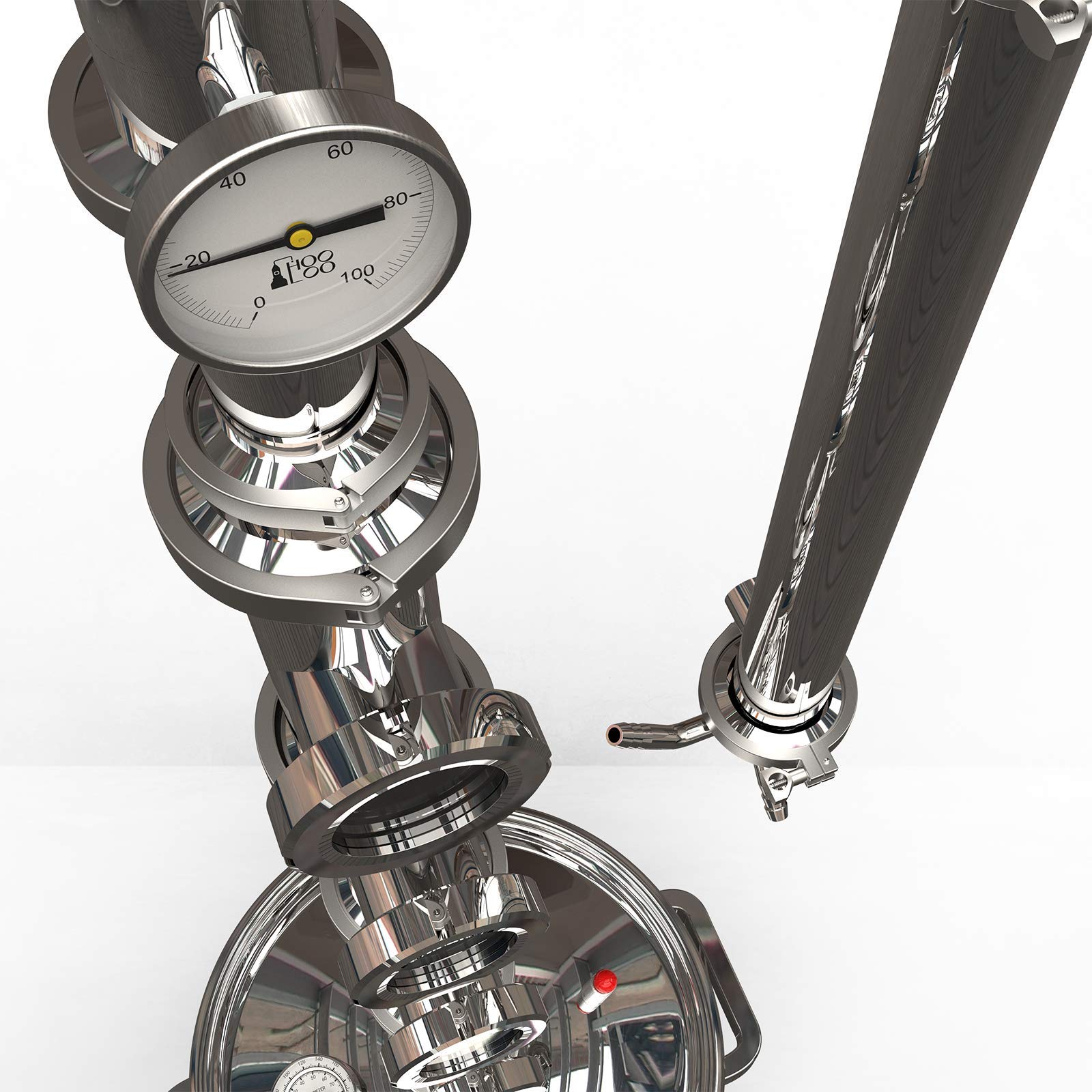 22L Stainless Steel Distiller(ST22) 【Free shipping worldwide!】
Regular price
$699.00 USD
Sale price
$699.00 USD
Regular price
$704.90 USD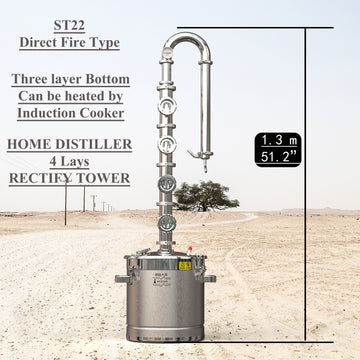 22L Stainless Steel Distiller(ST22) 【Free shipping worldwide!】
Regular price
$699.00 USD
Sale price
$699.00 USD
Regular price
$704.90 USD
Product description
Shipping & Return
Product Introduction
EASY&PROFESSIONAL TO MAKING GIN, VODKA WHISKY AT HOME

Multi-functional Essential Oils

Extraction Distiller
Our Product
Product Details
HOOLOO 6 Gallon High-quality special distillation pot
(1)HOOLOO Special distillation stainless steel pot
(2)German craftsmanship
304 stainless steel top cover
It is composed of a stainless steel top cover with good sealing, and has a mechanical thermometer and pressure safety valve on the side.
Stainless Steel distillation tower- 4-layer 4 chips
It consists of four stainless steel columns, with a 99.95% pure copper reaction core inside, which effectively removes undesirable impurities in distilled spirit, makes the spirit tend to esterify and improve the quality of the spirit.
Reflux tower

(

First Condenser

)

180° Crescent Shaped Connection Tube &Temperature Display Device

Spirit Condenser

(

Second Condenser

)
.
The Distillation Column
99.95% Pure Copper Inner Core
Thick pure copper core material

Effective removal of sulfur-containing substances in wine

Make wine purer and healthier
.
Product advantages
.
You can distill all kinds of sprits
Whiskey

A kind of strong distilled liquor brewed from barley and other grains, aged in oak barrels for many years, blended into about 43 degrees. The British call it "the water of life".

Gin

It was first produced in the Netherlands and became famous after being mass-produced in the UK. It is the world's largest type of spirits. Gin can be divided into spicy gin, old Tom gin and fruit gin according to taste style. It is the most used wine in cocktails and has a reputation as the heart of cocktails.

Vodka

Vodka is made from grains or potatoes, and is distilled to make it up to 95 degrees. Then it is diluted with distilled water to 40 to 60 degrees and filtered by activated carbon to make the wine more crystal clear, colorless and light and refreshing. It doesn't feel sweet, bitter, or astringent, only the flame-like stimulation, forming the unique characteristics of vodka.