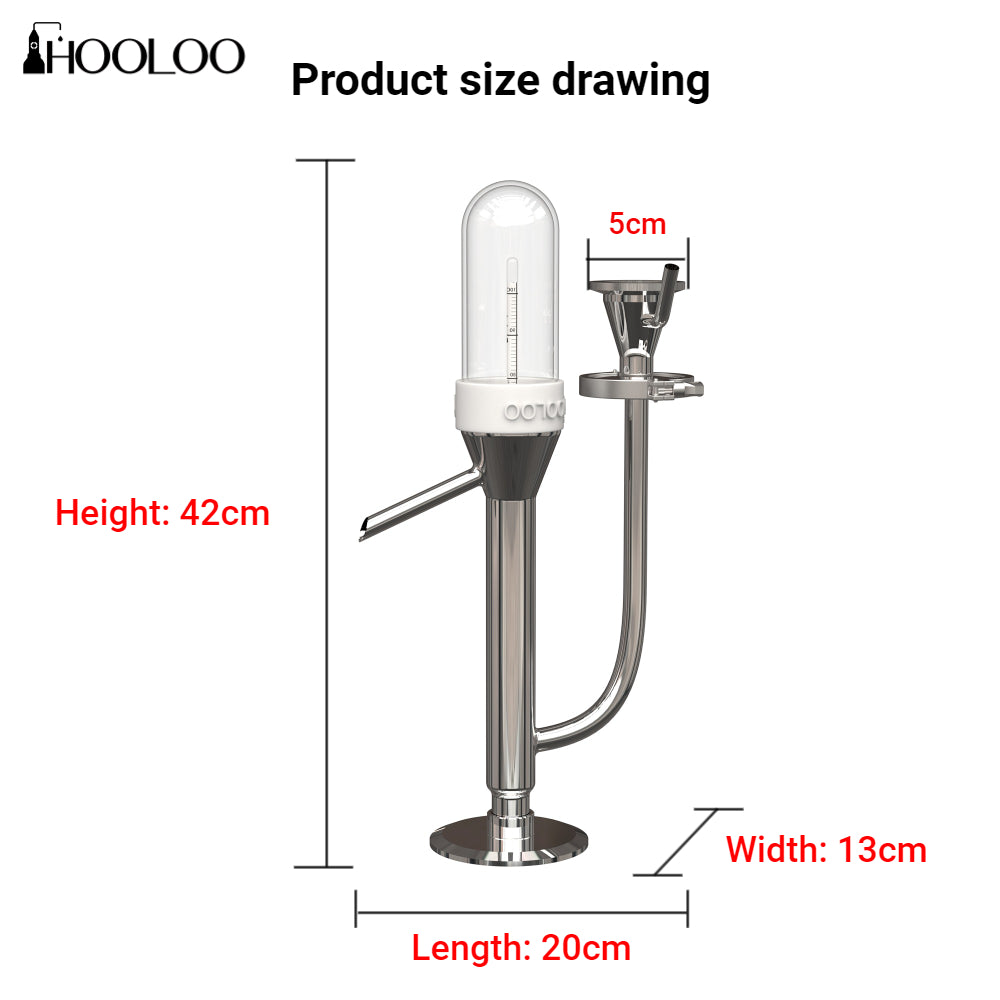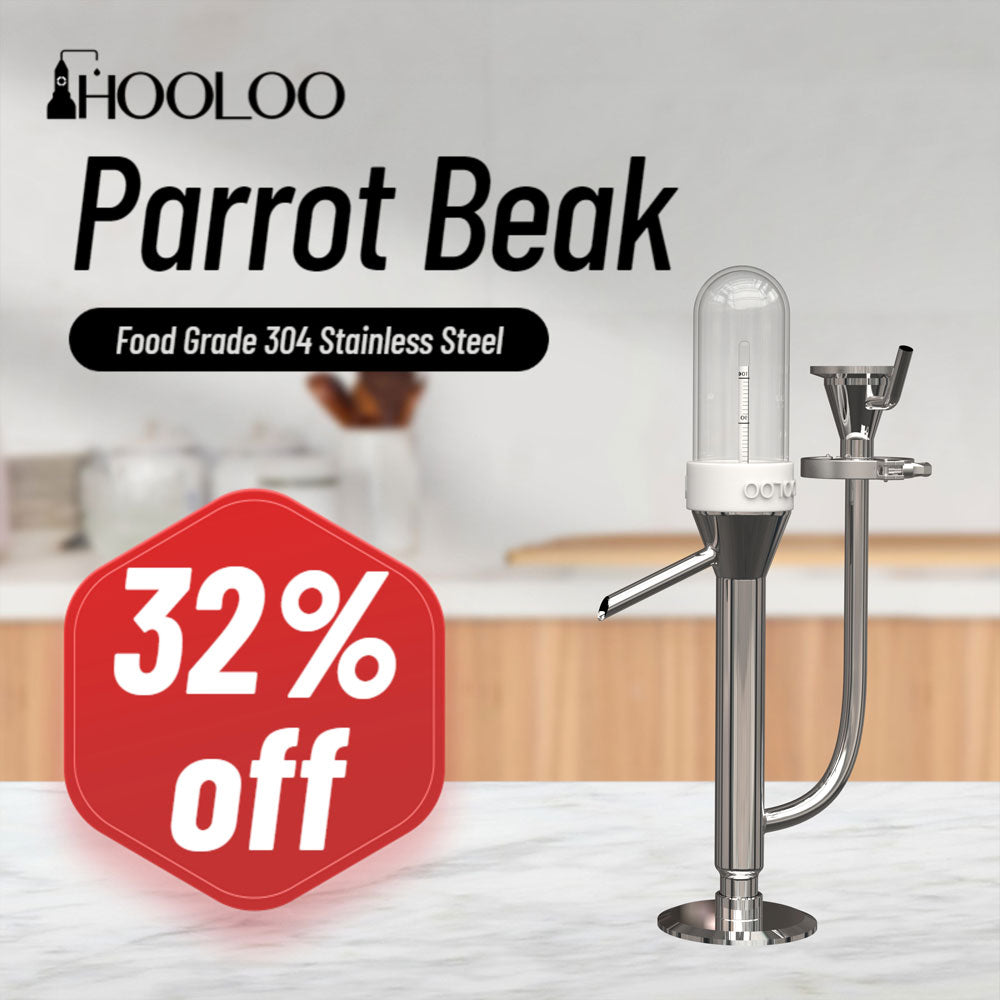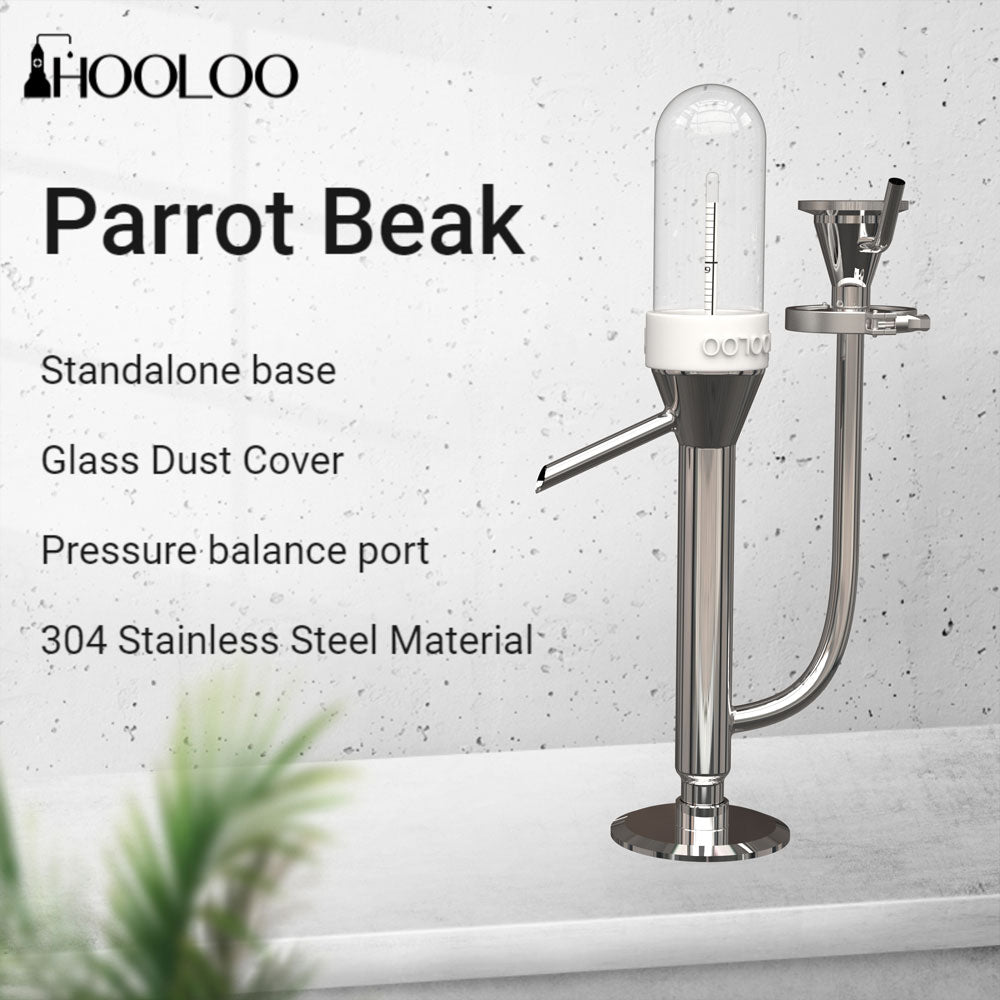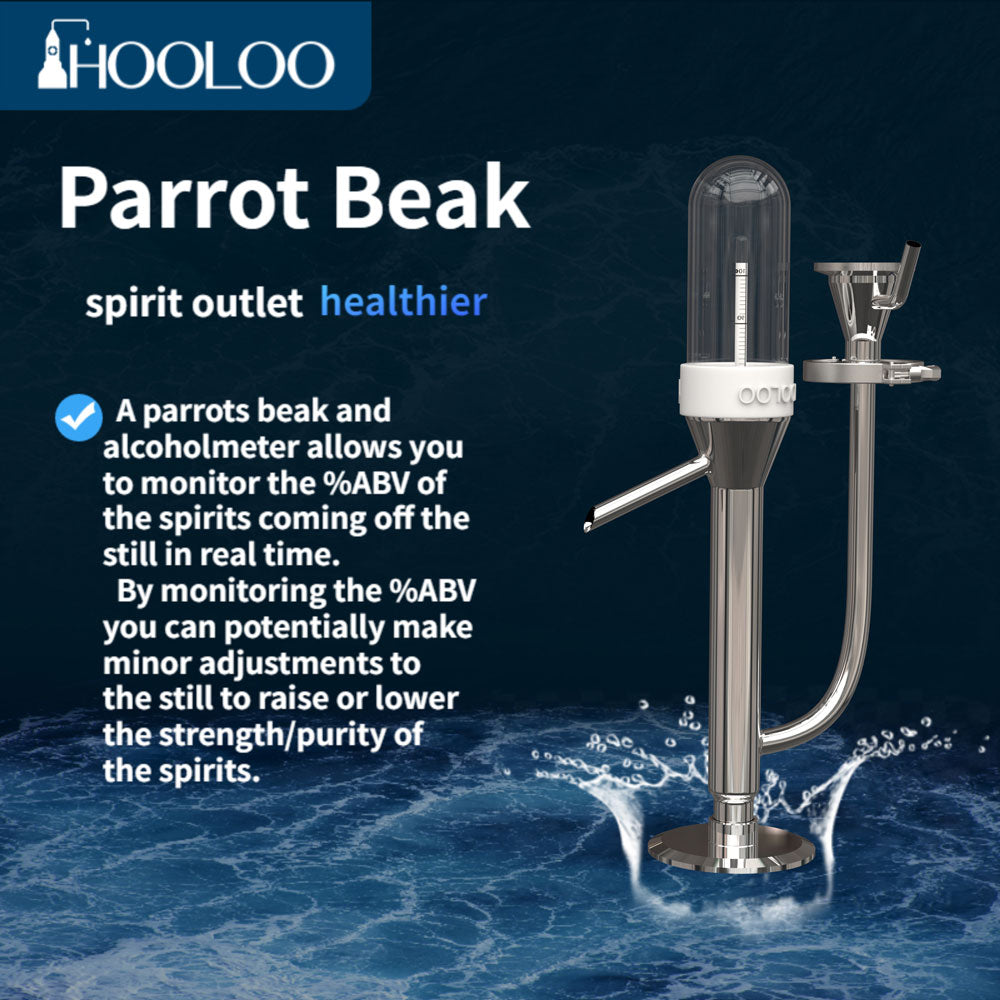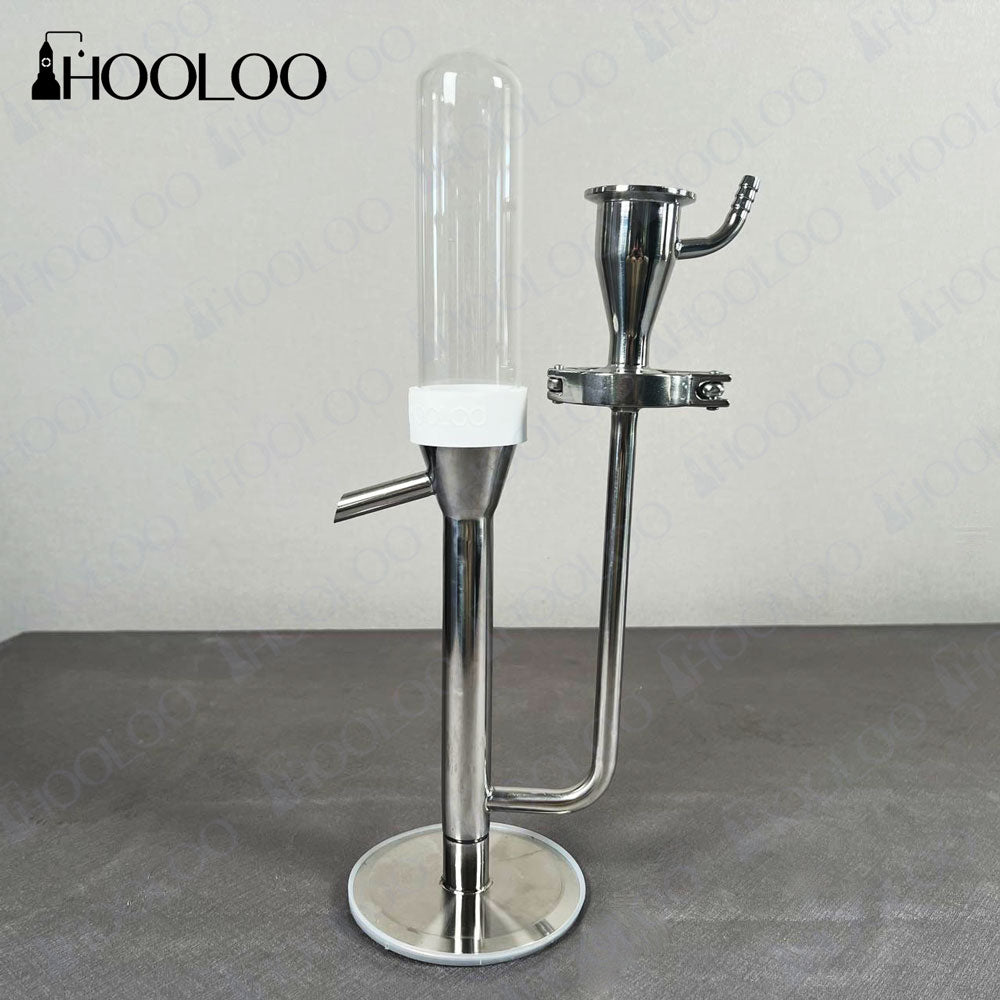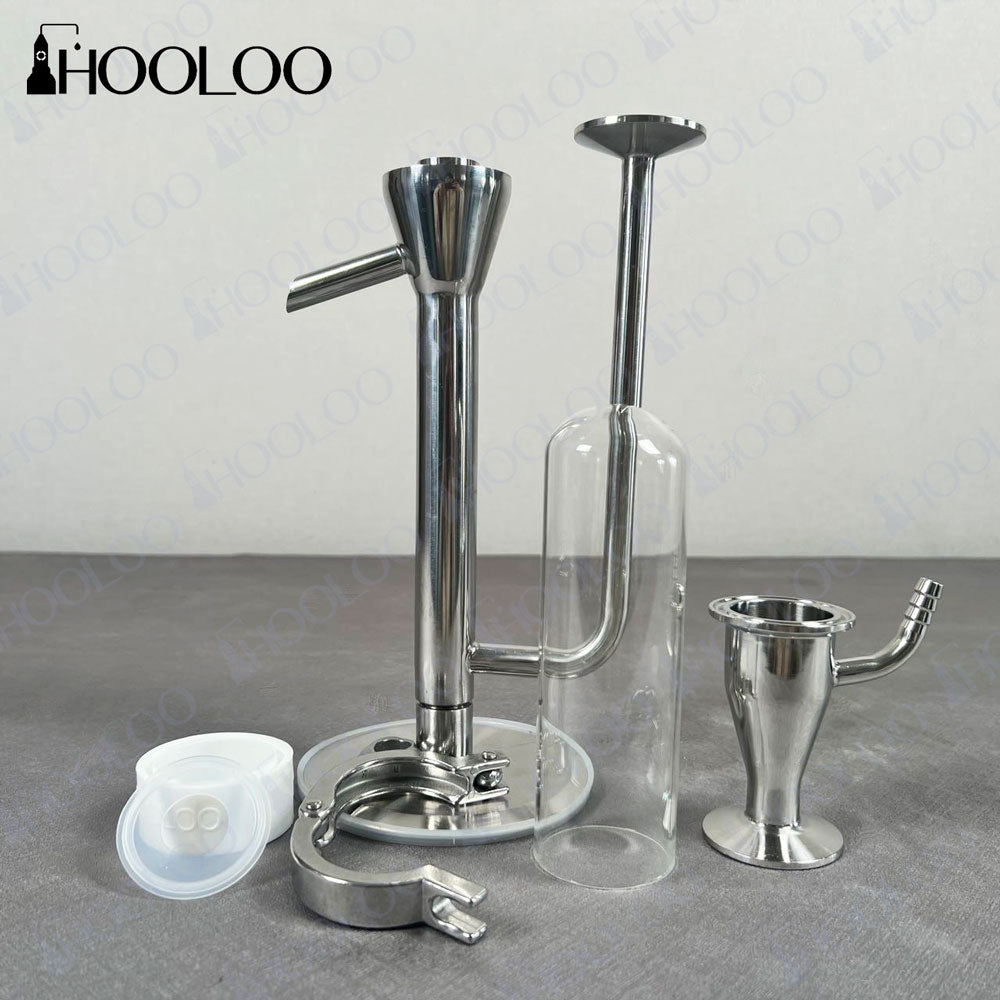 HOOLOO Parrot Beak(With base + Dust cover)
Regular price
$199.00 USD
Sale price
$199.00 USD
Regular price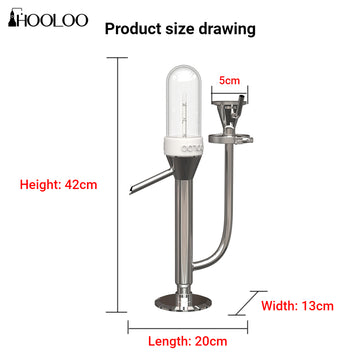 HOOLOO Parrot Beak(With base + Dust cover)
Regular price
$199.00 USD
Sale price
$199.00 USD
Regular price
Product description
Shipping & Return
Parrot Beak (With Base)
What is a Distilling Parrot?A distillers parrot is a piece of kit that allows you to take alcohol gravity measurements using an Alcometer continuously throughout your pot or reflux run. It should be placed inline of your distillation outlet so that the drops of distillate fall directly into the tallest collection cone. But only placed in-line AFTER you collect your foreshots.
You will then place your Alcometer gently into the lower cone piece (be careful not to drop it in without any liquid/distillate in there, as Alcometers are fragile)
Specifications
304 Stainless Steel Construction
Holds up to 105mL +- 5mL (without alcometer)
Please Note:
1. In order for customers to receive packages quickly and safely, we usually take various factors into consideration and use the best transportation plan. If you have any questions or suggestions about transportation, please contact us by email or message in time. We will resolve them together through communication. Normally, we will ship the goods within 5 days. All packages are shipped by air with international tracking number, so customers can check at any time. Generally, our goods arrive at most countries within 16 days. Since the limit of transportation time is affected by uncertain factors such as weather, customs, holidays, etc., we can't guarantee the exact arrival time. If the transportation time is unnormal, please contact us in time and we will contact the logistics company to expedite the processing. For the customers who are in urgent need, please choose FedEx,DHL,UPS, EMS, etc.2. We will provide high-quality service whether it is pre-sale or after-sale. Please contact us in time via AliExpress chat messages or emails. If you are satisfied with our service, we are very happy to see your positive feedback, and thank you for sharing the excellent experience with other customers.3. Please note that any tariffs, taxes, shipping fee and other fees are not included in the item price. These charges are the buyer's responsibility. Please consult the customs and other policies of your country before purchasing. Usually these fees are collected by the AliExpress platform or transportation company instead. It may also be collected after the package arrives in the destination country.