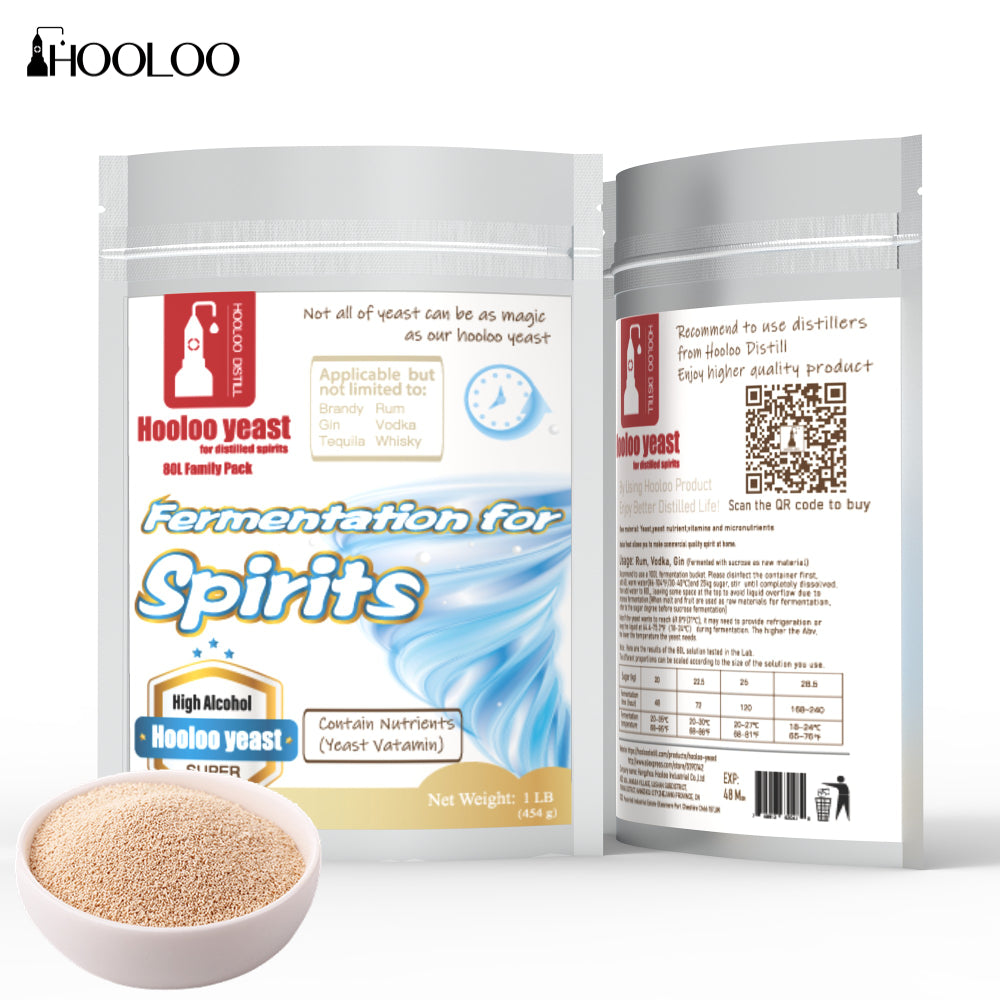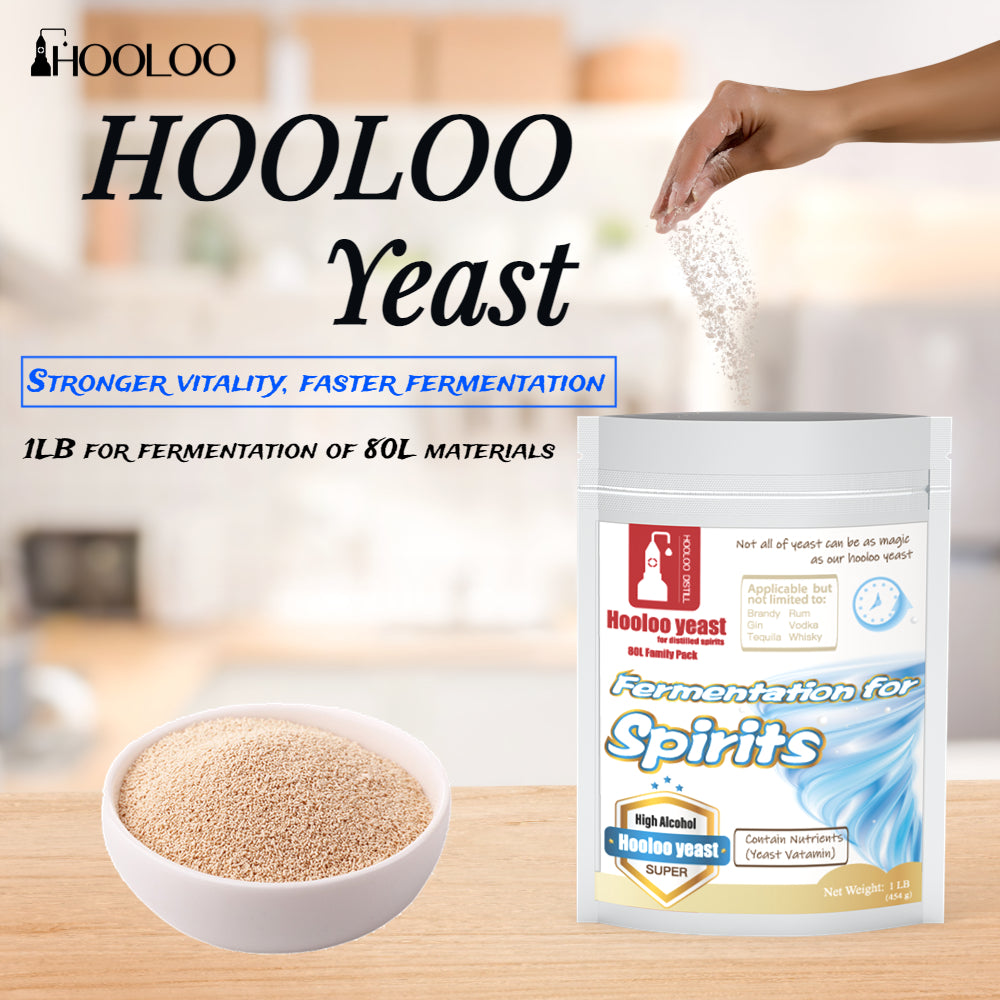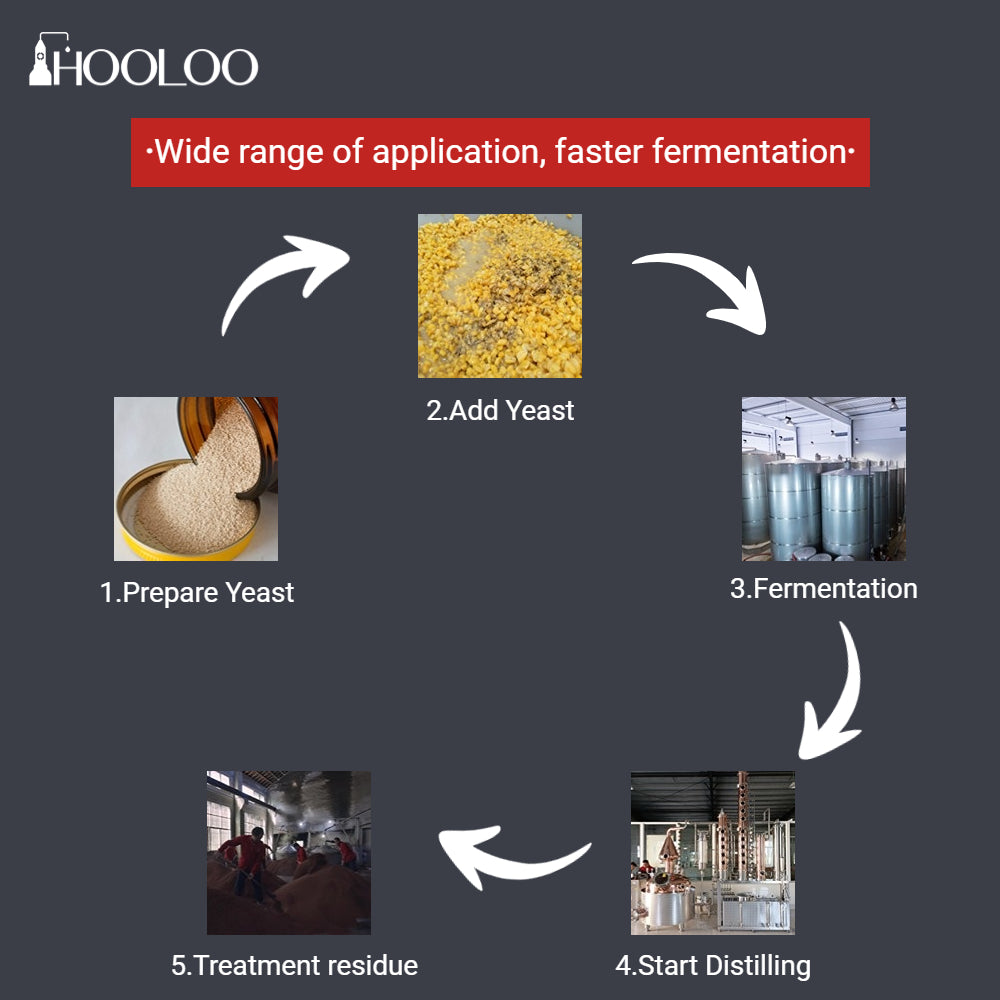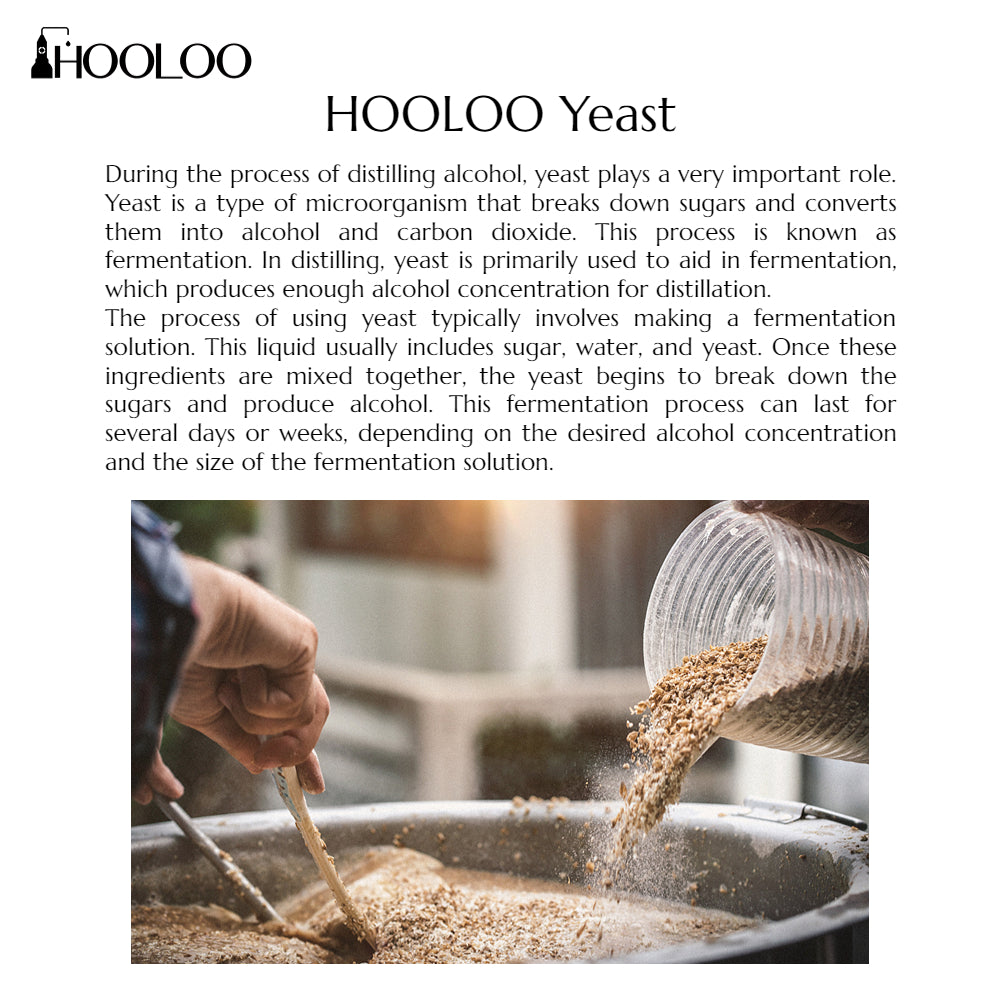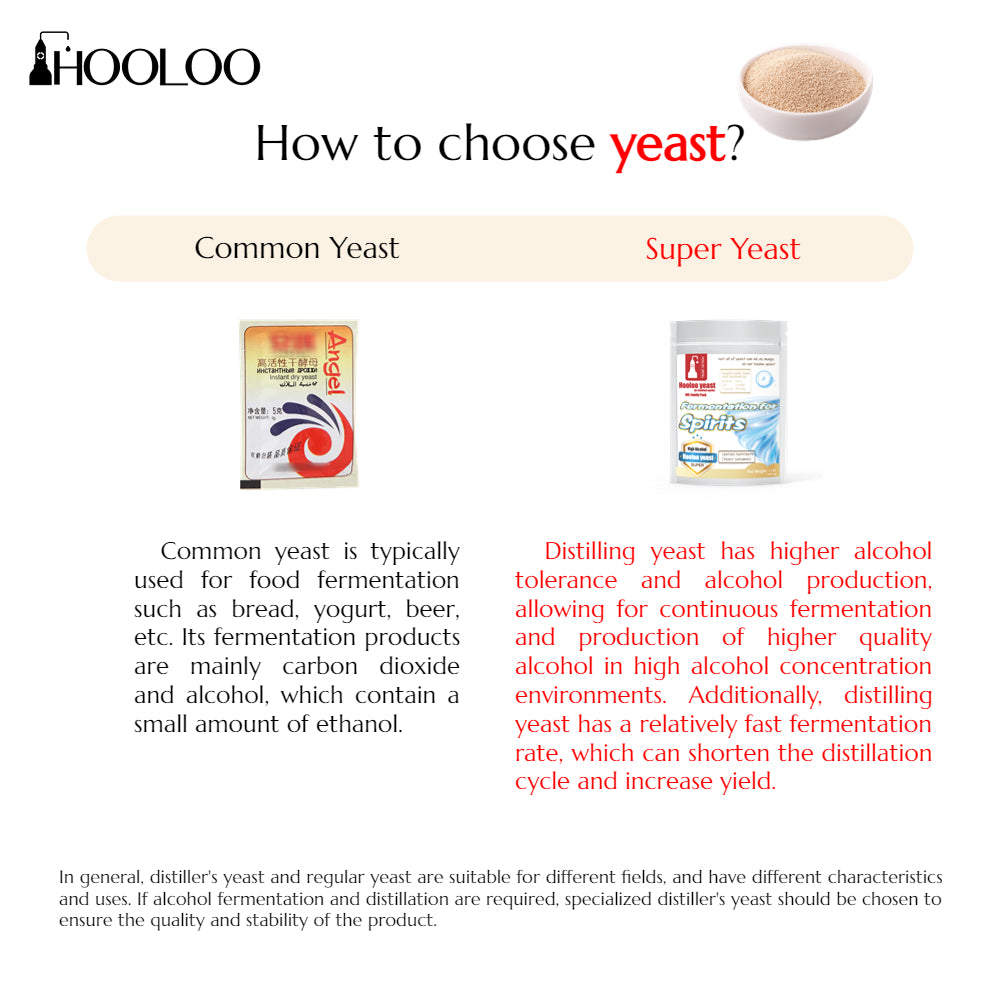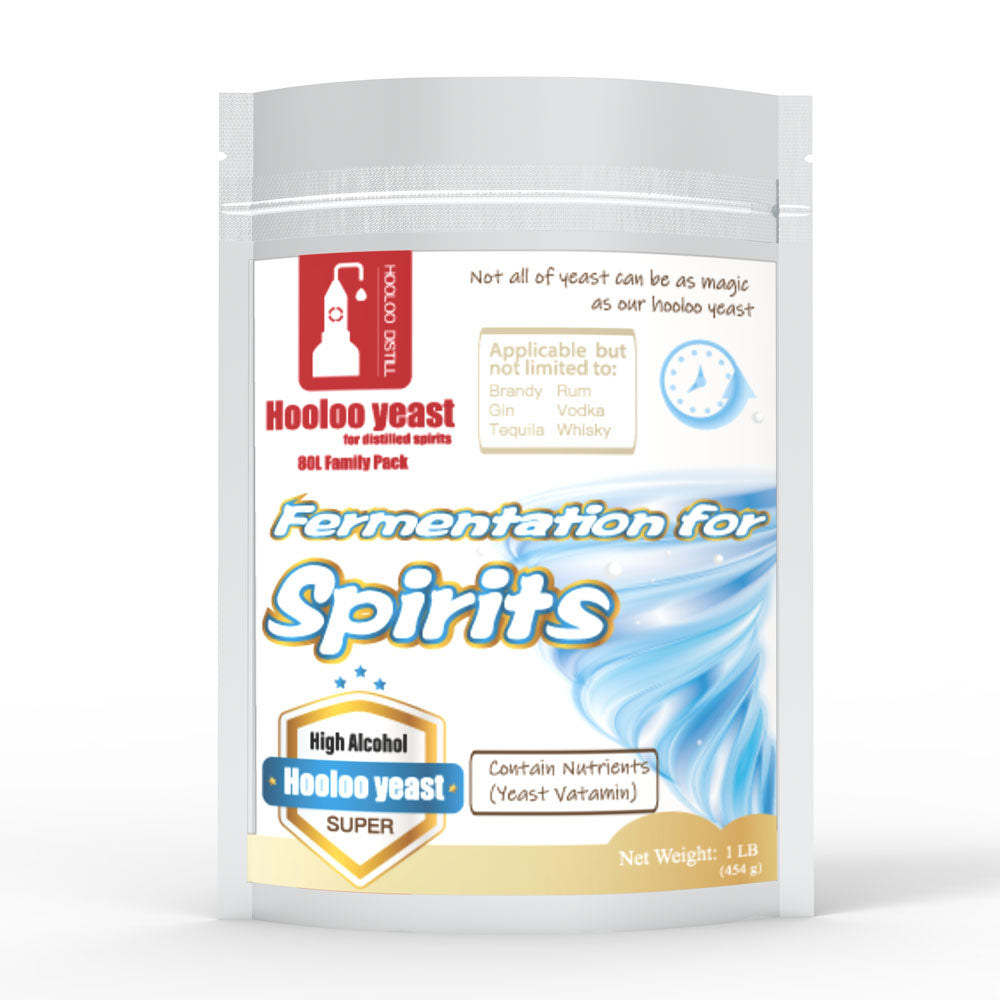 Sale price
$49.99 USD
Regular price
Product description
Shipping & Return
TY-48 Super Yeast
HOOLOO Yeast 1LB package, mainly used to make fermented liquid of distilled spirits such as whiskey, brandy, rum, gin and vodka. It has the characteristics of high sugar resistance, high alcohol content and super fermentation ability. The raw materials are yeast, yeast nutrients, vitamins and trace elements. Suitable fermentation temperature: 20°C-30°C (the highest temperature tolerance is 38°C).
Encounter Hooloo and enjoy distilling!
Suitable for distillation

High sugar resistance

High alcohol resistance

super fermenting ability
​



Step [1]

Add Sugar, material and 8L of purified water and stir for two minutes.

Step [2]

Add TY-48 super yeast, and dissolve the yeast into the water until it is evenly stirred.

Step [3]

Seal the fermenter, plug in the one-way valve, and fill the one-way valve with half of the water.

Step [4]

Controlled fermentation is carried out indoors at 20-30°C, and external heating can be used in cold weather.

Step [5]

Distillation can be carried out after the fermentation is completed, and the fermentation liquid is poured into the still for distillation.

Step [6]

After the distillation is completed, keep the spirit liquid well, put it into oak barrels or bottle it directly, and cellar for more than 2 years, then the mellow and authentic delicious spirit will be produced.
Specifications

Model: TY-48 Super Yeast

Country of Origin: United Kingdom

Material: Yeast + Yeast Nutrients + Vitamins + Trace Elements

Net content: 1LB (454g)

Storage method: refrigerated at room temperature

Packing method: sealed bag

Size: 18*26*6cm