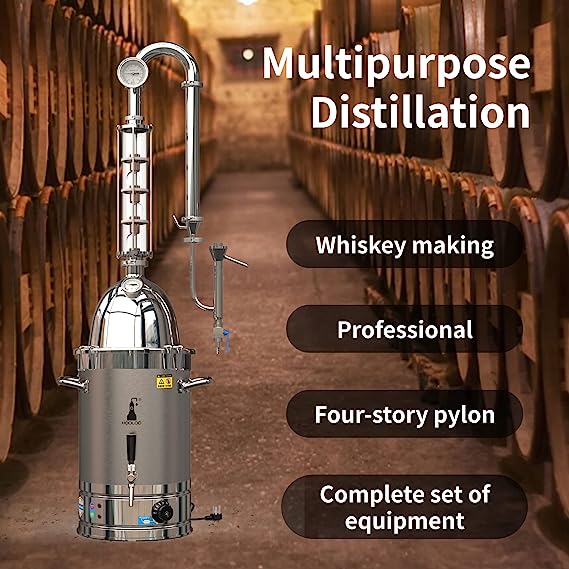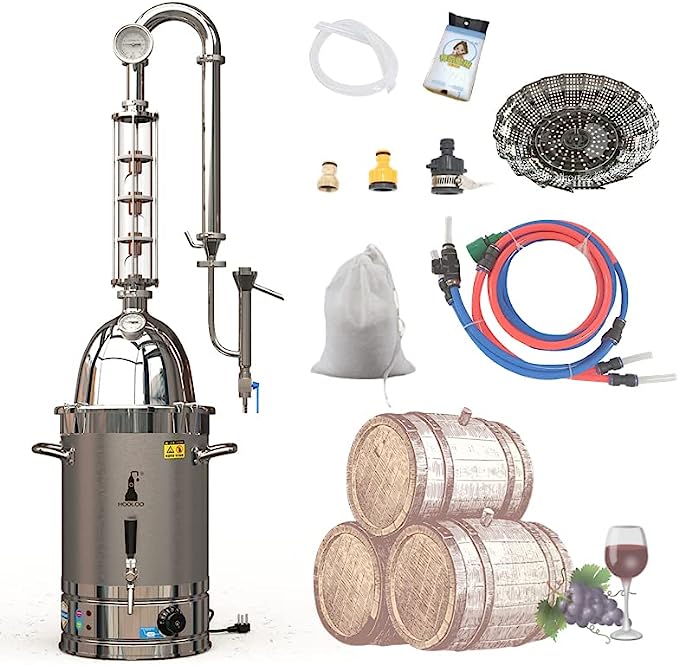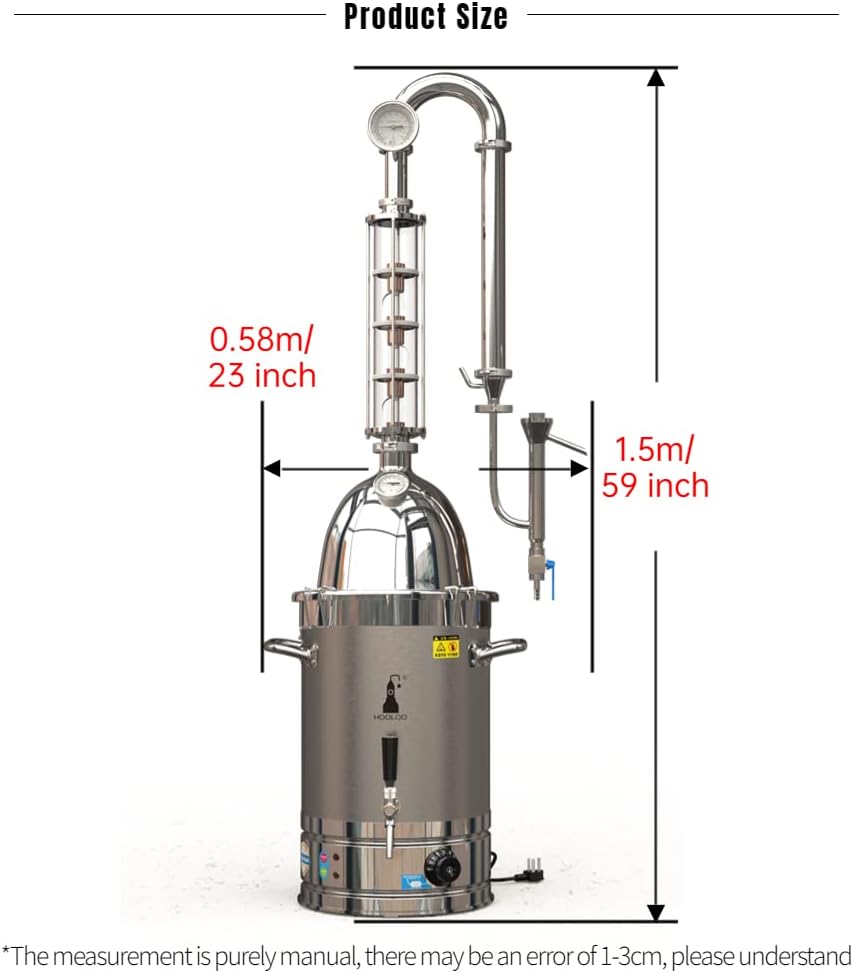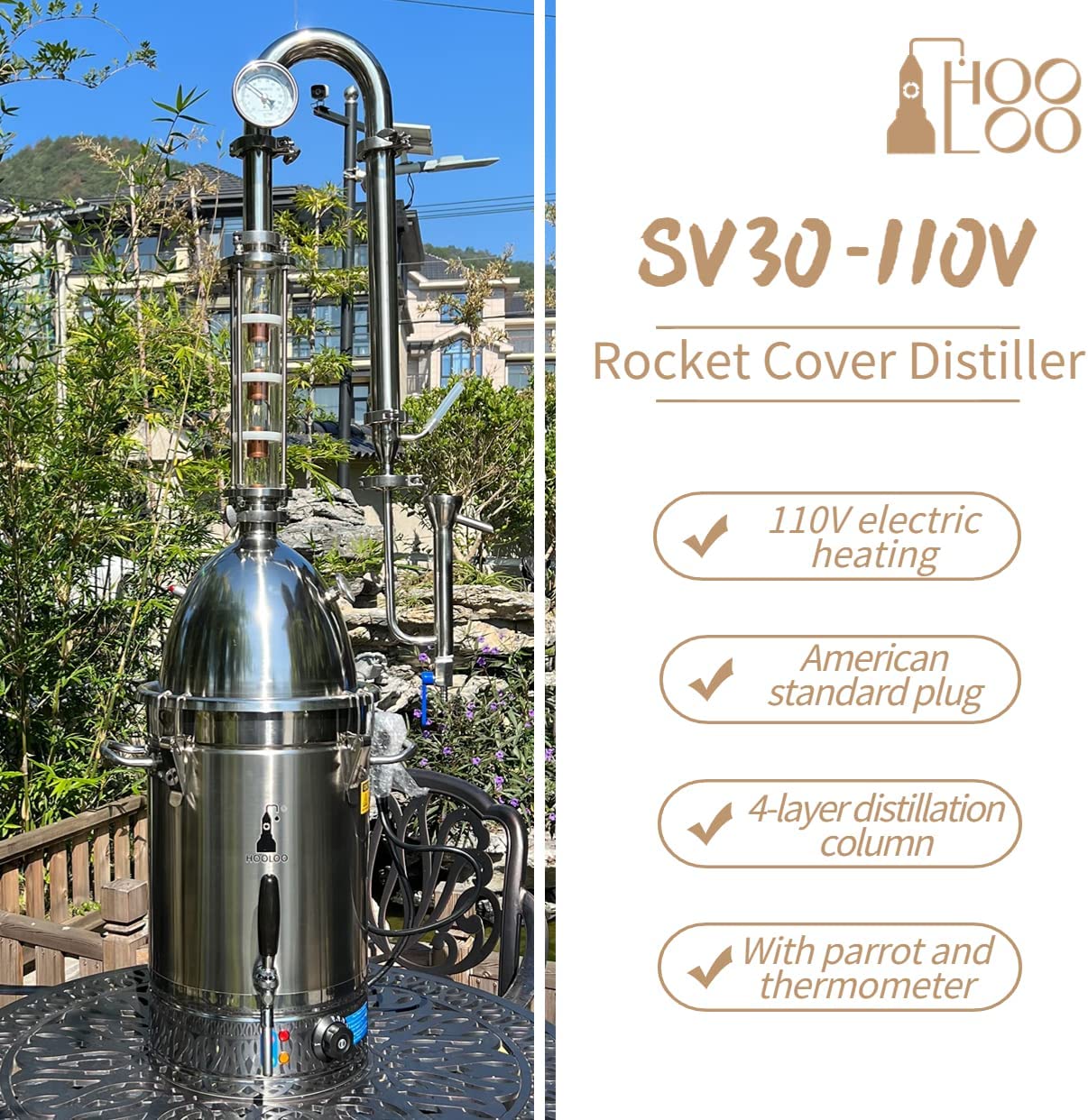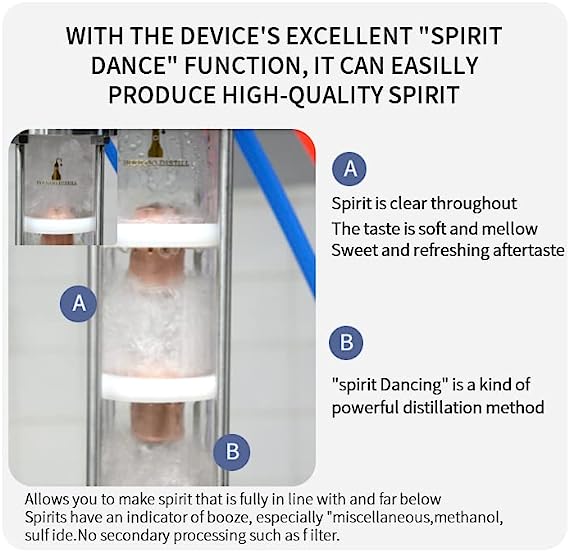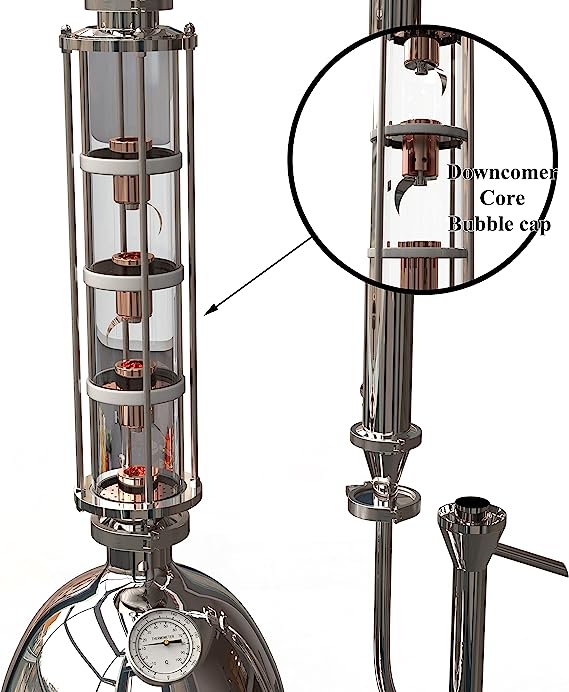 Regular price
$989.00 USD
Sale price
$989.00 USD
Regular price
Product description
Shipping & Return
HOOLOO 8Gallaon 2" Crystal Tower Rocket Stainless Steel Lid Distiller
30Liters (8Gallon)
Total capacity: 30L/8Gal; Working capacity: 24L/6.34Gal
2" Copper Crystal Tower Rocket Stainless Steel Lid 110V Electric Heating Distiller
SV30 Stainless Steel Rocket Cover
(1) Mirror stainless steel surface treatment, rocket head shape, high-end domineering
(2) With a 2-inch thermometer, you can observe the boiling point of the alcohol in the pot
(3) Red point shows the 120 Bar pressure relief valve made of aluminum, if the tower meets the overflow or blocked by fermenting things. It will ensure safe operation
2" Crystal Still Column
2" glass still tower allows 360-degree observation of the process of "spirit dancing".
It's like appreciating the dance of spirit making
Core Struction Show
The Bubble Cap Core is used as the downcomer.
And the conical leaf shaped stainless steel plate layer by layer to the left and right to improve the distillation efficiency.
It looks like a bubble cap tower at first glance, but it is actually a 4-layer sieve plate distillation tower.
30L (8Gal) stainless steel pan with electric heating plate.
30L (8Gal) stainless steel pot with 110V electric heating
Benefits:
(1) Made of 304L stainless steel.
(2) American standard plug, 110V voltage, can be plugged in for use after receiving.
(3) 1800w electric heating plate, adjustable by knob, easy to use.
A Gift Package you can use the completed distiller when you get it
Complete complimentary package
(1) The Easy to use stainless steel magic steam plate False basket and the big cotton net. If the fermenting liquid has a solid, it can avoid burn and causing scorched flavor;
(2) Our accessories contain completed water pipe fittings and Globe valve.
(3) Several Spare Sealing Rings as gifts. 0.5 meters silicone tube. Sponge wipe to help users clean.